MMDAs urged to deliver to compliment health care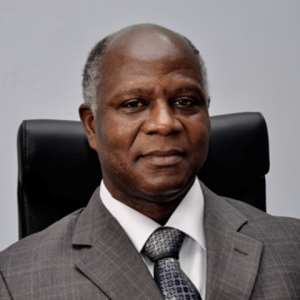 Bolgatanga, Sep 7, GNA - Dr Ebenezer Appiah Denkyirah, Director-General of the Ghana Health Service, has said community health care delivery required the full compliments of Metropolitan, Municipal and District Assemblies (MMDAs), to achieve quality health care delivery for all.
Dr Denkyirah said Community Health Organizations (CHOs) were necessary in the sub-district structures, and therefore stressed the need for MMDAs to work closely with them to identify gaps and identify ways for improving health challenges in communities.
He said they should do by also linking up communities to establish links with their health providers to enhance contacts with health workers to ask questions, and seek medical attention even when at home.
The Director-General made these remarks in Bolgatanga when he participated in the mid- year review of the Upper East Regional Health Directorate on the theme: 'Implementation of Adolescent Health services: The Role of the Community. '
Dr Denkyirah said the occasion accorded him the opportunity to look at the performance of the Directorate, and identify gaps in health service delivery to enable his outfit map out strategies for improved health care delivery.
While congratulating the Regional Health Directorate for the strides achieved in preventive health intervention models and CHPS, he urged MMDCEs to show interest in the outcome of the CHPS, and the performance of the districts health institutions, more especially health score cards of districts, to know the health gaps in the districts, and help health workers to be more effective.
He also indicated that for CHPS to be effective, MMDCEs should commit themselves in building more CHPS to increase people's access to health care, and urged Members of Parliament (MPs) to give the needed support, especially motorbikes to community health workers to perform their duties.
He indicated that plans were underway to reduce the voluminous paper records to be replaced by electronic data system.
Dr Koku Awoonor Williams, Upper East Regional Director of Health Services who outlined a number of successes chalked by the Directorate, indicated that malaria fatality rates for children under five reduced from 1.5 in 2010 to 0.3 in the year under review.
Dr Williams said Malaria recorded 44 per cent malaria prevalence rate recorded in 2011, reduced to 11.7 per cent in a spate of four years.
He indicated that OPD per capita also saw a decline from 0.35 in 2014 to 0.29 in 2015 and previous 0.52 recorded in 2009 which according to him was due to public health interventions and clinical services in communities.
Dr Awoonor indicated that under five mortality in the Upper East was 82 deaths per 1,000 live births and neo natal mortality was 60 per cent of all infant deaths.
To address survival and improve maternal health problems the health director said emergency and referral of new mothers through community ambulance ices have been enhanced through support of partners as part of strategies to improve neonatal and under five mortality.
GNA