Mining still gives more to Ghana - Koney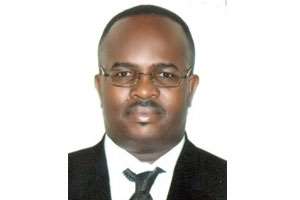 Accra, Sept. 6, GNA - Mr Sulemanu Koney, Chief Executive Officer of the Ghana Chamber of Mines, says contrary to popular opinion, the mining industry returns a large proportion of its revenue to the Ghanaian economy.
He said in 2014 for instance the industry returned approximately 77 per cent of its revenue to the country with a large part of the remainder used for capital expenditure and acquiring consumables.
Mr Koney said this at the just ended 11th quadrennial conference of the Ghana Mine Workers Union (GMWU) at Tarkwa.
The event was held under the theme: '"Rethinking the Remuneration Landscape in the Mining industry: Critical Perspective(s) for Change'.
He said the industry continues to be a bulwark of the Ghanaian economy and that, it is the largest contributor to the country's gross merchandized exports and the leading source of foreign direct investment (FDIs).
He said with an expatriate population averaging less than two per cent in the last few years, demonstrates the extent to which skills, competences and knowledge transfer has been prevalent in the industry.
A recent study, Mr Koney said, has shown that a million dollar investment in the supply chain of the industry would create about 105 jobs, adding that, 'Ghana needs to deepen the integration of the mining industry in the local economy.'
On the huge income disparity between expatriates and local mineworkers in the industry, he said, the tension that prevailed regarding the appropriate rewards for various contributors to the mining endeavour was reasonable.
Supporting Pricewater House Coopers' report on expatriate pay, Prof. J.S.Y Kuma, Vice Chancellor of the University of Mines and Technology- Tarkwa, said factors such as local and foreign tax implications, local gross salary competitiveness and payments received from an employer in the country of origin, should be considered when benchmarking remuneration of expatriate employees.
Mr Solomon Kotei, General Secretary of the Industrial and Commercial Workers Union of the Ghana Trades Congress, in solidarity message to the GMWU, said the remuneration landscape in the mining sector, which is premised on superior inequalities, would seriously undermine the productivity of the industry if it is not given a careful attentions.
GNA