The Elephant's Recent Grave Mistake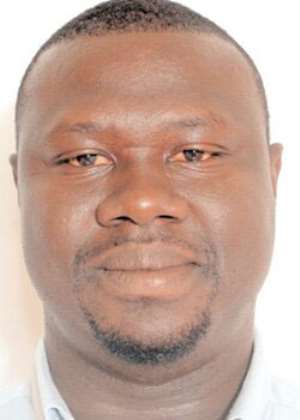 Mistakes are a normal phenomenon in life. All have, at one time or the other, committed a mistake. Some are due to ignorance, while others are due to sheer foolhardiness. Generally, we tend to learn lessons from our mistakes, which in turn help to improve upon our subsequent decisions in life.
Unfortunately, however, life is not always fair. While some continually make mistakes and get the opportunity to continue learning from them, life does not afford others that same opportunity. A single mistake from such persons is enough to lead to years of suffering. Sometimes a single mistake is enough to lead them to eternal damnation.
There is this tragic story that I never cease to tell my students. It was about a bloke called Elvis. He came from a poor family but was such a brilliant, respectful and hardworking student. His ambition was to become either a doctor or an engineer.
He had his basic education in one of the remotest parts of the Volta Region but managed to make six ones. His ambition seemed to be on course when he gained admission into one of the best science schools in the country. He won many academic awards in the school due to his diligence and hard work.
It was while he was awaiting his secondary school results that a single mistake led to his tragic end. He had a cousin who was a bicycle repairer. Being a very hardworking bloke, he decided to use his holidays to learn bicycle repairs from the cousin. The cousin was however a believer in the efficacy of the ganja herb, popularly known as Indian hemp.
One day in his bid to convince the cousin that there was nothing to gain from ganja, he 'foolishly' accepted the challenge to smoke a roll of the herb to disprove the belief that it was efficacious. And that was his doom!
Soon after he finished smoking, his mind started playing games with him and he started acting in a funny way. That was understandable, considering the fact that he had hitherto not even smoked a cigarette. In that schizophrenic state, he rushed home. He mistook a bottle of acid given to him for safekeeping for a mineral and gulped the content. The result was a huge TRAGEDY.
The corrosive nature of the substance did not give him any chance of survival. He joined his ancestors in Samanfoland before they could reach a medical facility. But that was after he had had to endure severe pain and suffering.
My point is that a single mistake could lead to a chain of events that may lead to one's doom. As the heading may have hinted, my focus is on those riding on the Great Elephant.
Being a human institution, the Osono may have made some mistakes in the past and learnt lessons from them. But trust me; its latest mistake is a very grave one and could gradually lead to its undoing. The choice of Paul Afoko and Kwabena Agyapong as Chairman and General Secretary respectively is what I refer to.
I did support Kwabena's bid during the party contest, but hindsight has made me wiser. As for Afoko, I suspected he would be a disaster so I threw my weight behind a different candidate. As we all know, Afoko did win the contest; and I'm sad to say he has so far proved me right.
My religious upbringing does not permit me to accuse others of ill-motive without any evidence, so I would not subscribe to the 'Agenda 2020 Operation' the duo is being accused of. But their actions since assuming office have left no doubt in many minds that their selection was a grave mistake.
The belligerent attitude of the duo towards the other party officials has continually heightened tensions among the rank and file. Some unilateral actions of theirs which readily come to mind are the abortive dismissal of Martin Adjei Korsah and the changing of security guards at the party's headquarters, which led to armed altercations among party folks in full glare of the media.
The heightened tensions that led to the unfortunate acid-pouring saga were avoidable. The 'I-am-eating-fufu' episode by Kwabena has done the party more harm than good. The recent orchestration to tarnish the image of some party officials in the name of fighting internal corruption has also given rise to many questions than answers.
Why is the duo silent on the allegation of a secret Ecobank account, when they know too well that the account had been in existence for close to seven years? Why did they refuse to sign the Ecobank signature form, only to turnaround to issue press statements purporting to fight corruption? And what was the real motive for the press release?
For sure, the secret account allegation and the ill-timed press statement have achieved their purpose. They have indeed taken the shine off Nana Addo's 'Arise and Build' tour and brought negative stories about the party back into the spotlight. Did I hear you say SABOTAGE?
I don't know what Nana Addo is thinking. But if I were him, I would be thinking of how to correct the grave mistake the party made in Tamale. Unfortunately for him, this is one of the rare mistakes that are very difficult to rectify. Hmm, could this be the mistake to lead the party to eternal damnation?
Massa, with such high levels of incompetence and corruption being displayed by the so-called Resurrected Goat and his cronies, I shudder to imagine another four years of misrule under such confused goats.
See you next week for another konkonsa, Deo volente!
By Agya Kwaku Ogboro