Don't Reject People Of 70 In Local & National Development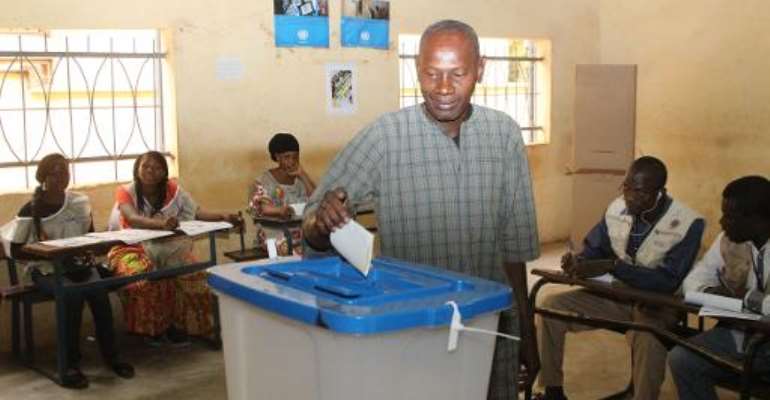 Not many people are aware that age has become a factor in determining who is eligible in our district level elections. In the last district level elections on September 1, two people were disqualified because they were over seventy years of age.
Messrs Emmanuel Onoman and Edward Yorke incumbent Assembly members for Airport-Ridge and Adra electoral areas respectively in the Sekondi-Takoradi Metropolis were disqualified by the EC because they were above seventy years of age. These people went into the race knowing that they were qualified without knowing that the new constitutional instrument CI 89 which was passed by parliament in place of CI 75 had rendered them unqualified.
As far as I am concerned this piece of legislation is not good therefore the earlier it is rectified the better. This is because according to the constitution of Ghana and many nations of the world, there is no age limit for those who enter parliament once they are 18 years and above. With regard to presidential nominees they are required to be 40 years and above. The electoral commission and the legislature have a duty to have a second look at this part of the constitutional provision for district level election regarding age. If not I would not be surprised if someone drags the EC to court very soon.
I wonder why the EC made a provision to bar people of 70 years and above from contesting elections at the district level. I know so well that there are people of 70 years and above and even over 80 who are more productive and mentally and physically better that people of some people who are below 60.just cast your mind onto those who established and are running business firms and you will find those above 80 who are still active in them.
The nongovernmental organizations that are championing the course of people around the world today are led by very old people who are mentally alert and proving equal to the tasks before them. Those who inserted the provision in question in the CI 89 have a duty to justify their move by spelling out the duties of an assembly man and state clearly with scientific and medical reasons why those above 70 cannot live up to expectation on the tasks to be assigned them.
If we are asked to encourage the youth the physically challenged and women to get involved in politics I do not see the reason why we should pass a law that discriminates against elderly people who are physically and mentally fit to contribute their quota to the nation as assemblymen
Executive Director
EANFOWORLD FOR SUSTAINABLE DEVELOPMENT
P.O.BOX 17070AN 233244370345/23326370345/ 233208844791