Ghana on threshold of leadership change - CEO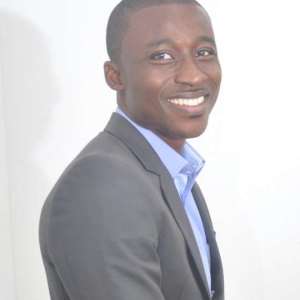 Accra, Sept. 5, GNA - Mr Frank Aboagye Danyansah, Chief Executive Officer (CEO) of Danywise Estate and Construction, says Ghana is on the brink of changing leadership which requires a new visionary party to lead in order to transform the economy.
He said Ghana is faced with mounting inflation, falling cedi against the major foreign currencies, particularly, the dollar, high deficit, growing public sector debt, rising graduate unemployment and high perception of corruption.
Mr Danyansah who is also a property consultant to the Ghana-Finland Chamber of Commerce told the Ghana News Agency in Accra that a new set of leadership with complete fresh ideas could reverse the dwindling fortunes of the economy.
The aspiring Progressive Peoples Party (PPP) parliamentary candidate for Obuasi East said the party has reinvigorated its local structures and is engaged in robust campaign to annex power and constitute the next government in 2016.
He also vowed to snatch the Obuasi East seat and reverse the underdevelopment that has struck the area by focusing on infrastructure expansion campaign devoid of bickering and acrimony.
Mr Danyansah slammed successive political regimes of misusing resources endowed in communities around Obuasi, thereby leaving the people in extreme poverty and misery.
'The NDC [National Democratic Congress] is messing up with the resources, they are just creating, loot and share, the incumbent New Patriotic Party member of parliament has also messed up...,' he claimed.
He said that the PPP is launching a campaign of ideas, focusing on fixing the infrastructure deficits confronting the area to guarantee better living for the people.
GNA