Have Afoko And Kwabena Agyapong Not Served Their Paymaster Too Much?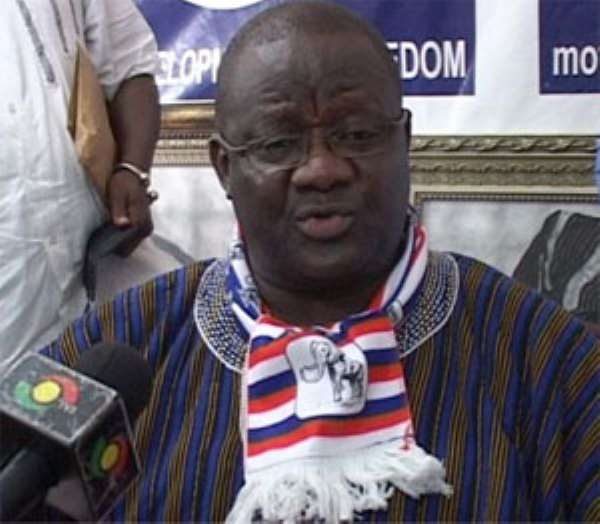 It's sad and sounds unreasonable looking or monitoring the highly regrettable acts of these national officers of the NPP.
It's so unfortunate, because, the entire NPP populace and electorates considered the messages of these national officers and endorsed them. We collectively received them even when we doubted them in some cases, we just trusted them and ignored all forms of warnings we had had prior to the national delegates conference in Tamale. But, what have we had from them? Betrayals and heart breaks!
As delegates and faithful party members, we expected these party officers to prove our doubters wrong with their will and zeal to serve the NPP. But, what have we seen, all we have witnessed is creating one problem after the other, distabilizing and breaking the hearts of the well wishers and sympathizers of the NPP. It's very sad and we can't just understand the vision or reasons behind these forms of actions by these two national officers of our party.
We wish to ask them, as much we have regretted voting for them, was it a sin to have voted for them? What is their motivation behind their actions of continually dividing and killing the NPP? Have their pay masters not realized they have than enough? Would they die if there seems total peace within our party? Or why would they accept to propagate such evil agenda against the party's victory in 2016?
We just can't understand, do they want Ghana to continually to be in these state of no hope or hopelessness under this insensitive and corrupt Mahama administration?
It's saddens our hearts that, after all the bad times and moments the party has experienced, we continually want to create further problems for the party with their irresponsible and unguided media outbursts. Such wicked agenda must not prevail! We can't take it anymore, because, we have had enough from them.
We just wish to ask Afoko and Kwabena Agyapong to tell us just once they have criticized this insensitive and corrupt NDC administration? It's a shame to these national officers to ignore the NDC and further create problems for the NPP? Can't they just see that our country is sinking under the incompetent hands of NDC and we just need a visionary leader like Nana Addo to save this country? Can't they just see that, they have done too much within this short time? Can't they see they have caused the NPP too much than, it can hold?
It's unfortunate the way they have treated the flag bearer of our party, it's so unacceptable the way and manner they have run the party since they took charge of affairs of our party. It's so sad that any time the flag bearer decides to embark on an effective program or campaigns, these national officers creates problems to disrupt his programs
We can't just believe why they have decided to serve their pay masters instead of the NPP. We can't understand their motives, but, we want them to know that no amount of disrepute or disruptions they subject the party to would take our attention off our victory in 2016. We expect them to know, nothing they do would or can stop Nana Addo from being the president of Ghana.
But, we want them to know that no forms of disruptions would stop us from campaigning and working harder to make Nana Addo the next president. All we want them to know is that, they have made themselves an indelible mark that would
forever be on their foreheads and possibly hunt their innocent generation
For Nana Addo, we want you to hold your calm and continually go on with the little campaign you can do. As a group, we know and appreciate your capacity to rescue from the incompetent hands of the NDC and we promise you of our continual support and we know that no forms of evil plan from anybody can deny your to your presidency.
Latif Solomon
Leader
0206323444
Progressive Youth Alliance