US readies new UN sanctions on South Sudan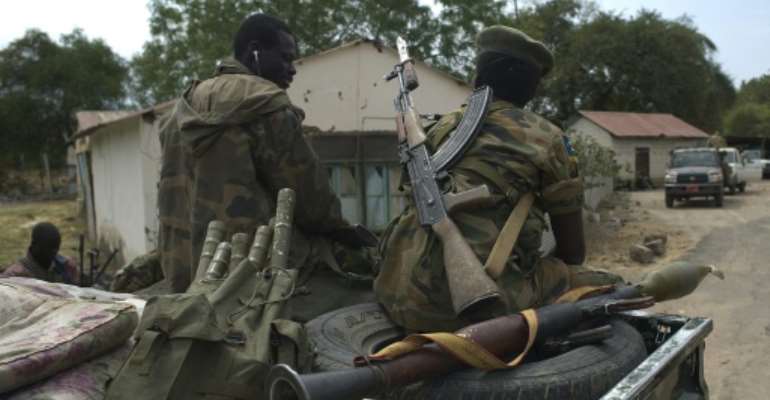 United Nations (United States) (AFP) - The United States is preparing a new UN sanctions list for South Sudan after a ceasefire failed to take hold under a new peace accord aimed at ending the 20-month war, diplomats said Friday.
US Ambassador Samantha Power told the Security Council during a closed-door session that two more individuals could be hit by UN sanctions for their role in the continued fighting, according to diplomats.
The two names, one from the government and the other from the rebel side, are expected to be submitted to a UN sanctions committee which could decide to impose a global travel ban and an assets freeze.
Under a peace agreement signed by President Salva Kiir and rebel leader Riek Machar, a ceasefire was due to enter into force last weekend but fighting has continued in Upper Nile state.
The 15-member council met at the request of the United States after Secretary of State John Kerry warned Kiir to respect the ceasefire, during a phone conversation on Thursday.
The council is prepared to consider "appropriate measures" including "an arms embargo and additional targeted sanctions" against those who violate the ceasefire, Russian Ambassador Vitaly Churkin told reporters after the meeting.
Churkin, who chairs the council this month, said the UN mission in South Sudan would be tasked with helping to implement the peace accord.
The world's youngest nation, South Sudan descended into bloodshed in December 2013 when Kiir accused Machar, then his deputy, of planning a coup.
The violence has left tens of thousands of people dead and the impoverished country split along ethnic lines.
The council in July imposed sanctions on six commanders -- three from the government forces and three from the rebels -- the first to be blacklisted by the United Nations over the conflict.
The United States had presented a draft UN resolution imposing an arms embargo and targeted sanctions on individuals who block provisions of the peace accord, but the measure did not come up for a vote.