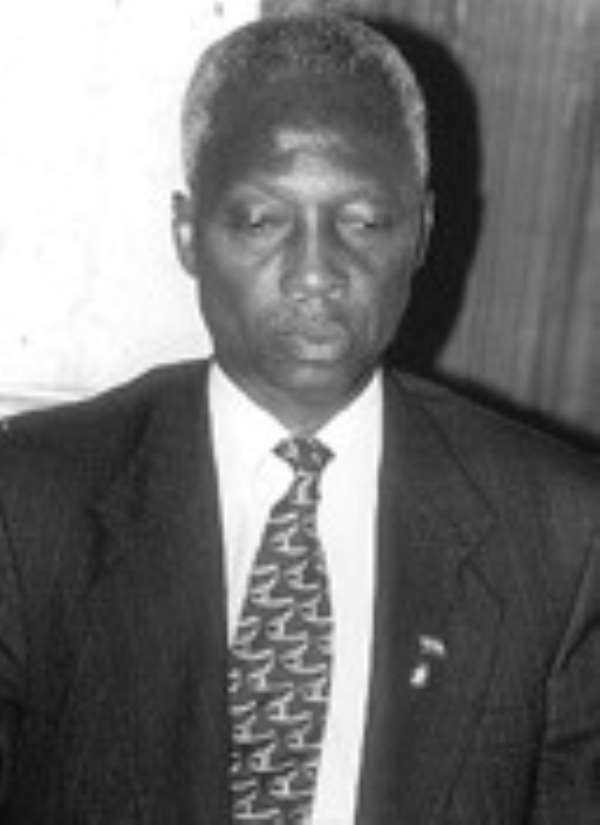 Accra, Oct. 5, GNA - Mr Kwesi Abeasi, Chief Executive of the Ghana Investment Promotion Centre (GIPC), on Tuesday said a peaceful Election 2004 was critical to Ghana's investment growth.
He, therefore, cautioned politicians, who had made it their business to be fanning issues that would only create tension and eventually lead to political instability to be wary of their selfish political gimmicks.
Mr Abeasi made the call in an interview with the Ghana News Agency during the opening of a two-day regional capacity building workshop in benchmarking investment policies in West Africa.
The workshop, jointly organized by the GIPC, the United Nations Conference on Trade and Development (UNCTAD), PROINVEST and Apix of Senegal, is to help investment promotion professionals to benchmark their country with others and to understand the investment location selection process in order to better target their policies for inward investment promotion and economic development.
About 50 participants from the investment, banking and finance sectors from Benin, Togo, Senegal Cameroon and Ghana are attending the two-day workshop.
Mr Abeasi said since the September 11, 2001 terrorist attacks on the United States, foreign direct investment (FDI) across the world had witnessed some decline.
However, since 2002, Ghana had been experiencing a steady rise in FDI due to the relative political and economic stability, he said. "We in the investment sector have noted with concern the recent political events in the country, which threaten to derail the relative stability we have and if that happens the whole nation stands to lose out on FDI."
Mr Kwabena Antwi, a Director at the GIPC, in a separate interview expressed concern over "the over play of unnecessary political issues" in the media at the expense of national stability.
He cited the recent motor accident involving Alhaji Muhammad Mumuni, running mate of Professor John Evans Atta Mills, Flag Bearer of national Democratic congress (NDC), saying that the political twist put on it and the airtime it was enjoying had the potential of driving potential investors off and thus adversely affecting potential FDI for Ghana.
"We must rather focus on issues that would attract investors into the country and ignore selfish politicians, who are bent on fanning tension to their advantage at the expense of the entire Ghanaian economy," he said.
Ms Fiorina Mugione, Economic Affairs Officer of UNCTAD, said there was the need to encourage local direct investment (LDI). She said it was only through the effective inter-marriage between LDI and FDI that developing countries could realise their development agenda.
She called on African countries to go beyond the language barriers and build economic blocs that would give impetus to their development agenda.
Ms Mugione pledged UNCTAD's support for the development agenda of African countries, saying that currently UNCTAD had invested more of its resources in Africa than anywhere else in the world.
Ms Elsie Addo, a representative of PROINVEST, said as implementers of a 110 Million-Euro European Union Investment Promotion Programme, PROINVEST was well placed to sponsor such capacity building programmes in investment promotion in Africa, Caribbean and Pacific (ACP) countries.