Ghana Garden And Flower Show Begins 10th September, 2015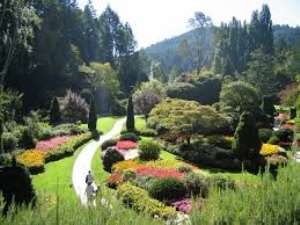 Accra- 4th Septmber, 2015 – The 2015 Ghana Garden and Flower Show (GGFS) begins on Thursday 10th September, 2015 at the Efua Sutherland Children's Park in Accra.
The opening ceremony is at 10am on 10th September 2015 and will be chaired by H.E. Mrs. Matilda Amissah-Arthur, 2nd Lady of the Republic of Ghana. The Special Guest of Honour is the Ambassador of Denmark to Ghana, H.E. Tove Degnbol. Keynote Speaker is Dr. Sally Kosgei, Managing Director, Zena's Roses, Kenya and former Minister of Agriculture in Kenya.
This year's show themed "The World is Your Garden" focuses on the environmental and economic benefits of horticulture and floriculture. Activities lined up include a Conference, themed Flowers and Garden are Great for Life, with Adult and Kids Workshops, Fashion Extravaganza, Unusual Garden, Party in the park, Jazz night, a Farmers' Market and many more.
The Garden & Flower conference, to be chaired By Mr. Philip Quaye, Honorary Secretary of the Ghana Institute of Horticulturists, will be opened by Hon. Mahama Ayariga, Minister of Environment, Science Technology and Innovation on 10th September 2015 at 10am.
This year there will be a Ghana Garden and Flower Awards event and the launch of Ghana Garden & Flower Clubs, with Dr. Juliette Tuakli as Guest of Honour. The closing ceremony will be performed on Monday, 14th September, 2015 at 5pm by Hon. Collins Dauda, Minister of Local Government and Rural Development, who has responsibility for the Department of Parks and Gardens.
The Chief Executive Officer of Stratcomm Africa, Ms. Esther A.N. Cobbah says, "We are really delighted that the Ghana Garden & Flower movement is catching on so quickly with garden and flower enthusiasts and the entire public." She added, "we have been amazed at the level of interest expressed by organisations and individuals".
Sponsors of this year's event include Access Bank (Lead sponsor), Citi FM (Lead Media Sponsor) Regimanuel Gray Estates, Lema Press, Unique Floral Lifebuoy, UT Life, AFGRI, Indomie, Coca Cola, Topp Core Security, EDAIF, Polytank, DDP outdoor, Tropical Cables, HFC Bank, Fan Milk, Ghana Home Loans, Slamson Ghana Ltd, IBF Ghana and Bel Aqua.