Produce the order quashing Charles Antwi's Conviction - Court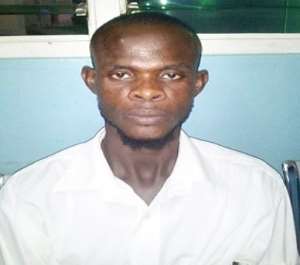 Accra Sept. 3, GNA - An Accra High Court hearing the appeal filed by the state in relation to Charles Antwi's case said it needs a proof of the order quashing Antwi's 10-year conviction.
When the case was called, Mr Joshua Sackey, a state attorney informed the court that they would like to withdraw the appeal following the quashing of a certiorari filed by Mr Francis Xavier Sosu for Antwi the gunman who wanted to assassinate President John Dramani at the Ringway Assemblies of God Church.
The court presided over by Mr Justice Abdualai Iddrisu therefore adjourned the matter to September 22, to allow the state file the order quashing the conviction. This would enable the court hearing the appeal take a decision in relations to the appeal.
On Monday August 31, an Accra High Court quashed the 10- year jail term imposed on Charles Antwi, the 36 year old taxi driver.
The Court presided over by Mr Justice K. A. Okwabi ordered that Antwi be sent to the Accra Psychiatric Hospital for him to be medically examined to ascertain his true state of mind.
The court said: 'The applicant's order of certiorari is granted. Let the processes of the circuit court be brought before the court to be quashed'.
Antwi was slapped with a 10- year jail term last month when he made his first appearance before an Accra Circuit court charged for unlawful possession of firearms.
Human Rights Lawyer, Mr Sosu filed an order of Certiorari on behalf of Antwi and the Mental Health Authority.
Mr Sosu was pushing for the quashing of the jail term and compensation for applicant.
Mr Sosu went to court praying for the declaration that Antwi is a mental patient and must be sent to the psychiatric hospital for treatment and also to quash the jail term imposed on him.
The State is of the view that, the trial judge, Mr Justice Francis Obiri erred in his judgment because there was an error on the face of the record, while Antwi was sent to court only to be remanded.
It is, therefore, seeking a retrial and a thorough mental examination of the convict.
GNA