Court grants bail to businesswoman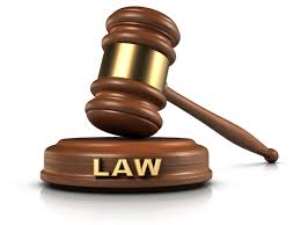 Accra, Sept. 3, GNA - An Accra Circuit Court on Wednesday granted bail to Hajia Saharatu, a Businesswoman in the sum of GHȼ100,000.00 with four sureties on two counts of defrauding by false pretence.
The accused person pleaded not guilty to all charges and was granted bail by the court presided over by Mr Eva Bannerman Williams to reappear on October 21.
Prosecuting, Deputy Superintendent of Police (DSP) Patience Mario told the court that complainants were traders.
She said the first complainant sells assorted drinks and has a store at Kantamanto whiles the second complainant also sells clothing materials.
She said on October 24, 2014, the accused person approached the first complainant and requested for some bottles of soft drinks to supply her customers.
The prosecution said the first complainant after a lengthy discussion agreed and supplied the accused person with three hundred crates of malt drinks valued at GHȼ15,000.00.
DSP Mario said the accused person then promised to pay for the drinks within a week, but went into hiding.
In a related development, accused person also collected 1,350 pieces of cloth valued at GHȼ91, 600.00 from the second complainant and also promised to pay for them within a week but failed.
She said on January 1, 2015, the complainants reported the case to the police and the accused person was contacted on phone to report at the police station.
The prosecution said the accused person indicated her readiness to honour the invitation but failed and on February 19, a criminal summon was prepared and served on her through her maid servant.
GNA