Sakumono Presby Church Dedicates Chapel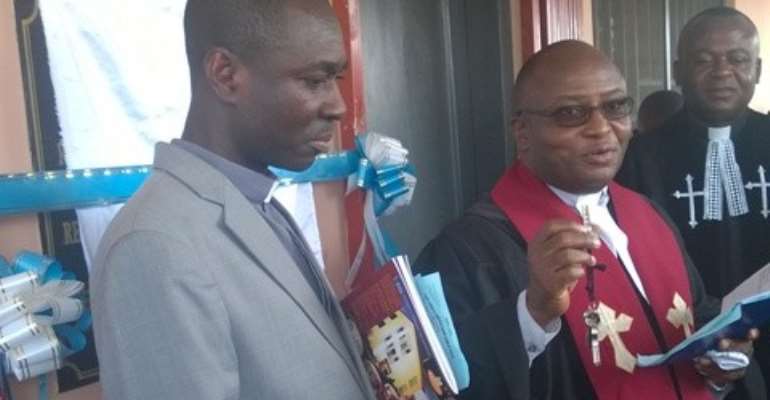 The Sakumono Parousia Congregation of the Presbyterian Church of Ghana (PCG) has dedicated a manse and a chapel to the church.
Benefactor of the Parousia Manse, Rev Aboagye Danquah, was awarded by the Sakumono District, Ga Presbytery and the 15th General Assembly of PCG at Abetifi on August 15, 2015.
Chairperson of the Ga Presbytery, Rev Dr Godwin Nii Noi Odonkor, in a statement at the dedication service held on Sunday in Accra, urged members of the church to ensure that the unveiling of the chapel and manse brings about 'good education and transformation to the church.'
He also admonished the congregation to stand by the truth at all times and exhibit moral values as Christians.
According to Dr Odonkor who dedicated the two buildings, the assembly was fortunate to have been blessed with a manse and chapel at the same time.
Minister at the Parousia Congregation, Rev Aboagye Danquah, seized the opportunity to advise the youth of the church to always lead a godly life.
He urged that they should strive to be independent and stay away from bad deeds.
Present at the service were members from the various districts of the Presbyterian Church of Ghana.
By Andrews O. Ampofo
[email protected]