Nana Akufo-Addo arrives in Volta Region for 'Arise and Build' tour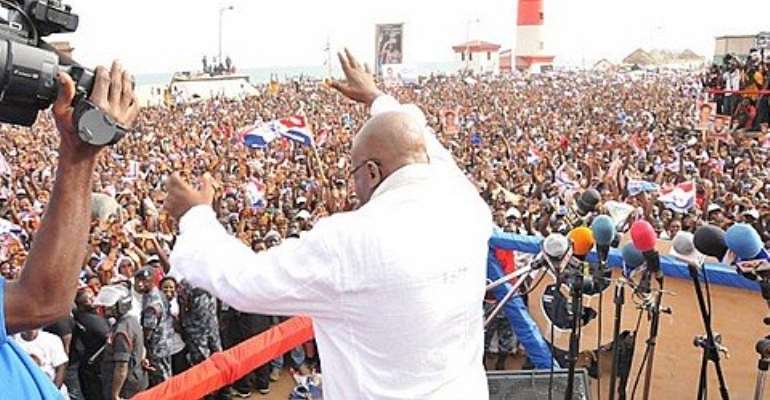 The Presidential candidate of the New Patriotic Party (NPP) Nana Addo Dankwa Akufo-Addo has arrived at Anloga in the Volta Region where he is beginning his 'Arise and Build' tour.
Joy News correspondent Ivy Setordzi reports that Nana Akufo-Addo was at the palace of the Agbogbomefia of Anloga to pay homage and address the residents of the town.
This will be the presidential candidate's first trip after he announced his 'Arise and Build' tour.
While in the region, he will meet with defeated aspirants in the party's parliamentary primaries and encourage them to work toward victory in the 2016 general elections.
A resident in the region who spoke to Joy News correspondent Ivy Setordzi called on the presidential candidate to mend the cracks in the party before 2016.
He is hopeful that Mr Akufo-Addo will declare his intentions for the region and state emphatically the developmental projects he will undertake if he is made president.
Also, he is expecting that the presidential candidate will put in place policies and programmes aimed at job creation, especially in the region in the event that he is elected president in 2016.
Nana Akuffo-Addo will also be visiting Ketu North and South, Ho and Hohoe, all in the region.