13-year-old boy dies after burning bible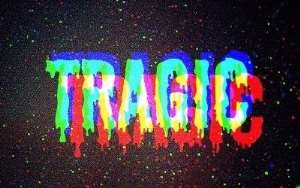 A 13-year-old boy is reported to have died mysteriously after setting a Bible ablaze in the Kwaebibirem District of the Eastern Region.
Residents believe he was struck by thunder when he set the holy book, belonging to his father, on fire.
Father of the boy, Opoku Afriyie told Joy News' Kwetey Nartey "I received a distress call from my wife informing me that our son had died. I came home to meet his lifeless body with my burning bible by his side.
"My son had always complained we were not making enough time for him but I'm a church leader and I cannot shirk my responsibility to the church and God's work", he added.
The grieving father said although he did not take his son's request serious, he believes his untimely death was caused by evil spirits.
A resident who gave an account of the incident said the deceased had threatened to burn the bible when his parents returned from church Wednesday, but he was ignored.
"So it was when the parents were away that he went for the bible and set it ablaze, then something knocked him down and he died instantly".
He added, "the father said for the past week the boy has been using pages from the bible as a toilet paper and has been punished severally for the act but he refused to stop. His parents complained about this many times".
He said residents are worried about the incident because they are afraid a calamity could befall the community.