NDC to probe Mahama challenger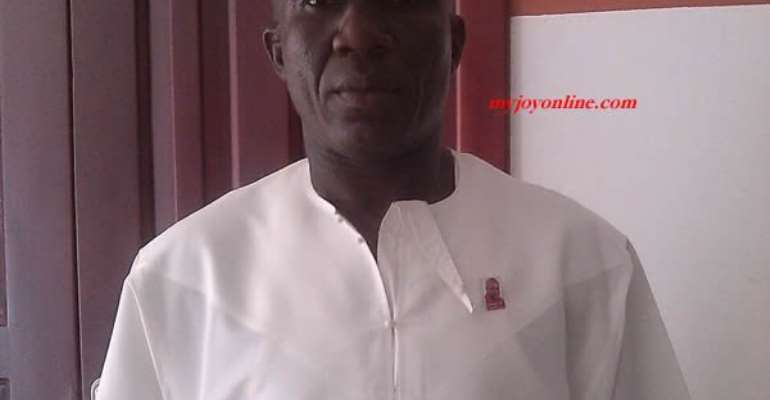 The National Democratic Congress (NDC) says it will launch investigation into the issuance of presidential nomination forms to a party activist, George Boateng, to challenge President John Mahama for the 2016 NDC presidential slot.
It has been alleged that George Boateng's nomination forms were issued to him by an accountant at the party office without other relevant approvals.
According to Samuel Ofosu Ampofo, a National Vice Chairman of the party, the NDC secretariat had not officially opened presidential nominations for party members.
"I can confidently say that the party has not released officially our presidential nomination form to anybody".
Ofosu Ampofo claims that it is only the General Secretary who can issue presidential nomination forms.
"It is an internal matter which is under investigation...It is not a form that has been legally sealed by the party...If he wants to come, he has to do it again," he pointed out.
He said until the forms were sealed by the General Secretary, Johnson Asiedu Nketia, no party member could claim he had picked his or her nomination forms to stand against the president.
The investigations will be led by the National Executive Committee (NEC) of the party.
The decision by 45-year-old George Boateng to pick nomination forms to challenge President John Mahama during the party's November 7 primaries has stoked fire in the ruling party.
The decision by Mr Boateng, who is the youth organiser of the party at Oyarifa, an Accra suburb, started as a political prank. However, he eventually picked the nomination forms.
An an emergency meeting has since been held to decide punitive measures to exact on the accountant who purportedly gave out the forms to Mr Boateng.
Mr Johnson Asiedu Nketia, has not hide his disdain for Mr Boaten's ambition.
The General Secretary has vehemently claimed that George Boateng had after all, no nomination forms in his possession, even when the man posed with the documents to make his point on the front page of Daily Guide yester­day.
"That man should be sent to the Pantang Hospital because he is suffering. He has never called me as he claims," the NDC General Secretary said.
Mr Boateng is adamant about his claims of picking forms and working towards unseating the president.
He told a television station that he paid an amount of 1,000 cedis after picking the nomination forms, which is now the subject of controversy in the party at the headquarters level.