Kotoko to challenge Ghana FA DC decision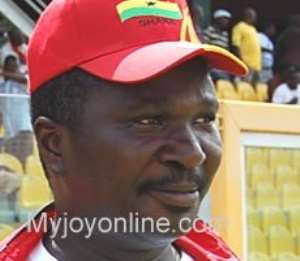 Asante Kotoko are crying foul over the decision by the Ghana FA's Disciplinary Committee to uphold the protest of Hearts of Oak against them over the eligibility of striker Obed Owusu in their Week 25 Premier League fixture.
Reacting to decision, Kotoko's Greater Accra Regional rep, Edmund Ackah, claims the ruling was made on Thursday before being released on Tuesday.
According to Ackah, the PRO of Hearts of Oak, Opare Addo had hinted that the Accra club had already been handed a favourable verdict.
"We totally reject the ruling because it has no basis whatsoever. We will go to every length to challenge it and insist that the right is done," Ackah said.
Hearts complaint said that Obed Owusu's ineligibility stemmed from attracting four yellow cards in the following matches: Aduana vs Kotoko on match day 1, Ashgold vs Kotoko on match day 7, Kotoko vs Aduana in the FA Cup and Kotoko vs Ashgold on match day 24. This, the Phobians argued, made the player ineligible to feature against them on match day 25.
"I can officially say that Kotoko is putting up all the documents needed for them to appeal against the decision made by Ethics Committee at the court."
"Approach Opare Addo and ask him if a radio presenter did call him on Thursday for him to say the points have been given to Hearts and that they are only waiting for the DC to write to them to that effect."
"Ask Opare who told him that. We are aware that someone called him and he said somebody from the Ethics Committee had told him. So who told him?" Ackah fumed with rage on Asempa FM on Wednesday.
"Officially we are not happy of this ruling made by the Disciplinary Committee. Kumasi Asante Kotoko still have the right to file an appeal against the ruling made by the Disciplinary Committee of GFA."
Kotoko were, as a result of the ruling, six points poorer.
Follow Joy Sports on Twitter: @Joy997FM. Our hashtag is #JoySports
Story by Ghana/Asempa Sports/Stephen Kissi