Ghana Maritime Authority Schools Auditors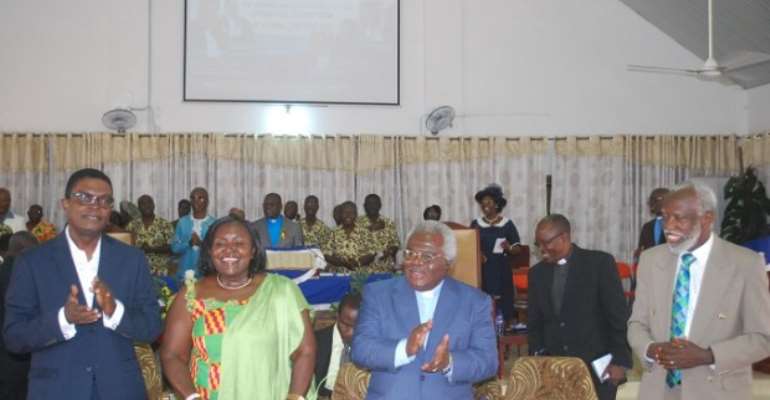 More than 20 participants from 12 African countries are attending a five-day training programme under the International Maritime Organisation (IMO) Member State Audit Scheme (IMSAS).
The training programme which opened early this week is being held at the Movenpick Ambassador Hotel in Accra.
Head of Audit Support Services of IMO, Capt B. Vormawah, said the MIMSAS is intended to provide an audited member state with comprehensive and objective assessment of how effectively it administers and implements the mandatory IMO instruments which are covered by the scheme, and of which a state is a signatory.
Capt Vormawah further indicated that the scheme aims at periodic evaluation of member states performance and improvement with respect to the implementation of administrative processes, procedures and resources to meet their obligations as required by the conventions of which they are a party.
She indicated that the IMO had, therefore, put in place a scheme to train and equip member states by building their capacity to handle the related activities involved in implementation of the audit scheme.
Director of Maritime Services, Ghana Maritime Authority, Samuel Quaye, who represented the Director General, Rev Dr P.I Azuma at the function, was happy that over the years, the IMO had adopted a number of international instruments which countries were expected to ratify and implement with the view to ensuring the application of global uniform standards that would eliminate sub-standard shipping while promoting quality shipping operations.
The director was, however, quick to mention that the IMO had no enforcement and compliance monitoring role as they were left to the discretion of member states through the enactment and enforcement of national legislations as part of their flag state, port state and coastal state obligations.
He also mentioned that IMSAS gives the IMO as an umbrella international organisation some role and authority in monitoring and evaluation of compliance or performance of the treaty obligations of member states which leads to ensuring transparency and accountability towards achieving safe, secure and efficient shipping services and protection of the maritime environment from ship source pollution.
Director of Policy and Planning, Ministry of Transport, Siisi Essuman-Ocran, who also represented the sector minister, Dzifa Ativor, expressed the hope that the audit will not only dwell on physical enforcement of the instruments (survey, inspection and certification of ships) but will also look at the national laws and sanctions that have been put in place to implement the various IMO Conventions with the view to making recommendations towards improving them.
By Solomon Ofori