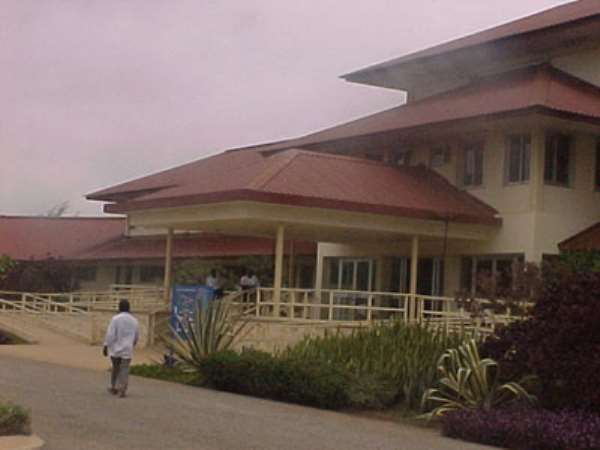 Sunyani Oct. 4, GNA - The Sunyani Municipal Hospital was opened on Monday with the hope that it would help reverse the increasing cases of various ailments and challenges.
Dr. David A. Opare, Medical Director, noted that the Hospital was being opened amidst palpable challenges, increased attrition of health workers and competing demands in the health sector.
"Malaria accounts for 55 per cent of all OPD cases, diseases of our lifestyles like hypertension is on the increase and HIV/AIDS prevalence rate in Brong Ahafo, which is 3.5 per cent is unacceptable", he said. Dr. Opare said the Hospital was being inaugurated at the right time to reverse the trend and gave the assurance that the hospital would continue to collaborate with the regional hospital to achieve "the vision and mission" of Sunyani Municipality.
He said the 73-year-old building of the Municipal Hospital had been renovated to operate on a polyclinic mode from Monday to Friday, excluding weekends from 8 am to 8 pm.
Services at the Hospital will include Out Patients Department (OPD) services, minor surgical interventions, public health activities and some reproductive health activities.
Dr Opare said antenatal care and postnatal care would be rendered at the Hospital but delivery would not be done as expansion was going on at the delivery services and in other services.
Dr. Opare said the greatest benefit at the Hospital would be lower prices of services as consultation, drugs, minor surgical operations and other services, as compared to those at the Regional Hospital.
He called for the support of residents and urged patients to recognise the Hospital as the first point of contact for treatment before if need be would be referred to the Regional Hospital.
Alhaji Dr. Mohammed Bin Ibrahim, Regional Director of Health Services said the inauguration of the Hospital was another attempt at making the health system in the region more efficient.
He advised workers at the Hospital to take good care of its facilities and work hard to enable it to grow and appealed to the general public to support the health workers to provide them with efficient health care.
Mr. Ignatius Baffour Awuah, Municipal Chief Executive advised the workers to render good services to patients to encourage them to patronise the Hospital.
Nana Bosoma Asor Nkrawiri II, Omanhene of Sunyani Traditional Area, who presided, commended the nurses for resuming work to save lives and appealed to doctors not to also embark on industrial action but to use dialogue for the redress of their grievances.