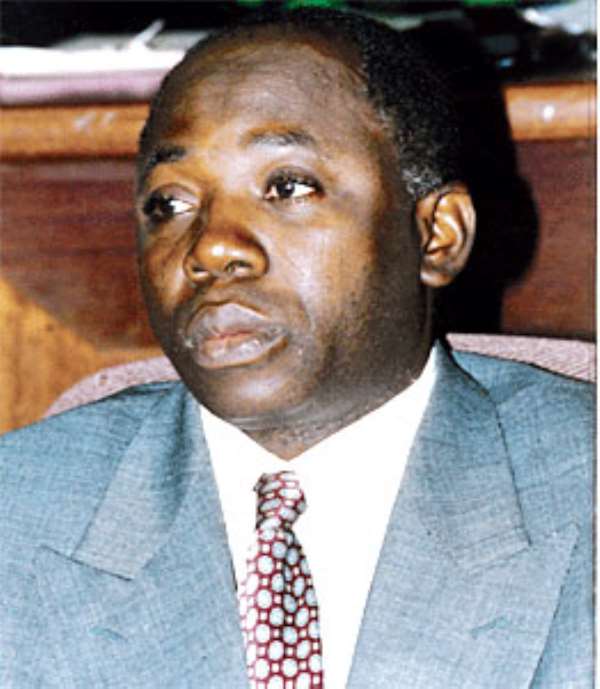 Accra, Oct. 4, GNA - The National Democratic Congress (NDC) said on Monday that the running mate of its presidential candidate, Alhaji Muhammad Mumuni, who was involved in an accident last Tuesday, was "making a remarkable recovery" and was expected to leave hospital in about a fortnight and "get around with the aid of crutches".
A statement signed by Mr John Dramani Mahama, Director of Communications, also described as "wild speculation" stories making the rounds in the media about possible reasons that precipitated Alhaji Mumuni leaving his house in the early hours of Tuesday and circumstances surrounding the accident. Mr Mahama said Alhaji Mumuni had undergone successful surgery at the Korle Bu Teaching Hospital to fix a fracture on his left thigh. He said the running mate of Professor John Evans Atta Mills had made "good progress in overcoming the shock of the accident and has been speaking with his wife and leading Party members.
"It is unfortunate that at such a moment of personal adversity for Alhaji Mumuni, some individuals and media houses were displaying gross insensitivity in propounding a variety of salacious stories about the circumstances of the accident." Mr Mahama said the Police, who were responsible for investigating the accident that took place on the Haatso Road, had not taken a statement from Alhaji Mumuni and were waiting for him to sufficiently recover.
These speculations were "very unhelpful" he noted, and said Alhaji Mumuni would personally address he issues surrounding the accident as soon as he had recuperated sufficiently to do so.