Women must break though male domination - NDC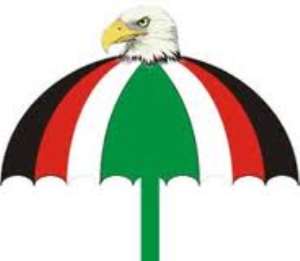 Sogakope (V/R), Sept1, GNA - Madam Hajia Zaynab Joyce Mahama, National Democratic Congress (NDC) National Women's Organiser, has asked women to break through the male domination in the arena of national development.
'We must eagerly confront problems impeding the development of women and particularly search for springboards to enhance their capacity for national development,' she said.
Madam Mahama was opening a two-day meeting of women's wing of the party, including regional women executives and female Government appointees at Sogakope in the Volta Region.
It was to share experiences, rekindle their bond of solidarity, with women participating in the pending parliamentary primaries and the way forward for the 2016 general election.
Madam Mahama noted that despite the push through agitations for more women to be seen in high positions, particularly in governance to address their challenges, the situation remains the same.
Madam Mahama who observed that the NDC is noted for women's capacity enhancement, decried the decline in the mobilisation and organisational skills that used to pull women into the party, and promised it would be stepped up for the 2016 general election.
She urged women in the party to pick forms for the pending parliamentary primaries, saying the varying of the filing fee of GHȼ5,000.00 for women aspirants and GH₡ 10,000.00 for their male counterparts was fought for by the women's wing to encourage more female involvement.
She said women participants would also be supported in their campaigns by the wing to break through and they must therefore not sit aloof.
Mrs Elizabeth Agyare Ofosu, Tourism Minister, told the women they are key in mobilising the grassroots and must work hard.
GNA