Only Lazy MPs Depend Solely On Common Fund - Hon. Amankwanor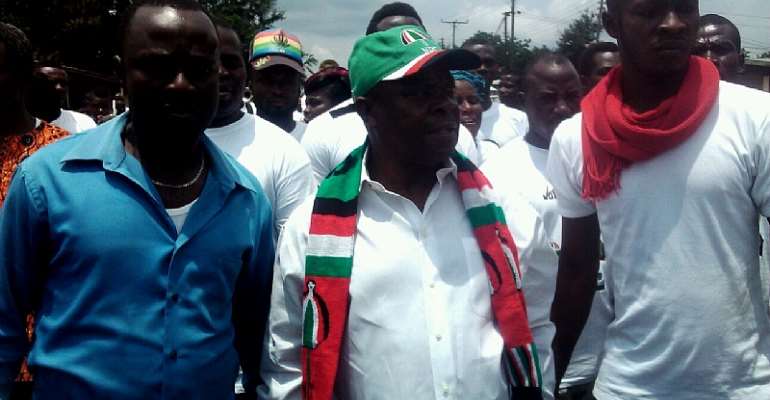 Member of parliament for Upper West Akyem constituency, Hon. Joseph Sam Amankwanor has called on fellow parliamentarians to find other ways of soliciting funds to help in the development of their constituencies instead of depending solely on the common fund since it is only "lazy" ones who will do that.
He made this known at Adeiso after picking and filing his nomination form.
According to him, the common fund is not enough whiles it also delays due to the processes hence the need to look for other ways in order to help their people. He also urged his supporters to desist from politics of insults and attacks."Politics is about telling the people what one can do but not to attack the opponent verbally or physically.
I am appealing to you all to desist from politics of insults because it is only those with bad manners who would get involved in such act" he added.
Hon. Amankwanor however appealed to the overwhelming crowd to choose him to lead the party in order to continue the goodwork he has already started.
"I have built police station, bridges, health centres extended electricity to most villages, assisted most schools and also offered scholarships to needy but brilliant students within the constituency" he emphasised.
Some of the supporters who spoke were grateful to the MP for his hardwork and dedication.
They pledged their continious support to him since he has done alot on terms of developmental projects.