Fruitful Ministries donates to hospitals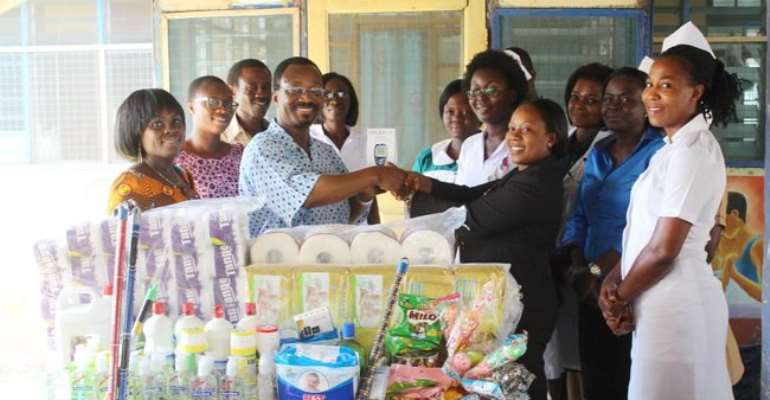 Fruitful Ministries International, a global evangelistic, teaching, Christian organization that embraces ministerial activities of US-based Ghanaian evangelist, Rev. Dr. Samuel Kisseadoo, as part of its 15th anniversary has donated assorted medical items to two hospitals in Accra.
The beneficiary facilities are the Paediatric department of the Ridge Hospital and the Maternity Ward and Cardiothoracic Center both of Korlebu Teaching Hopital.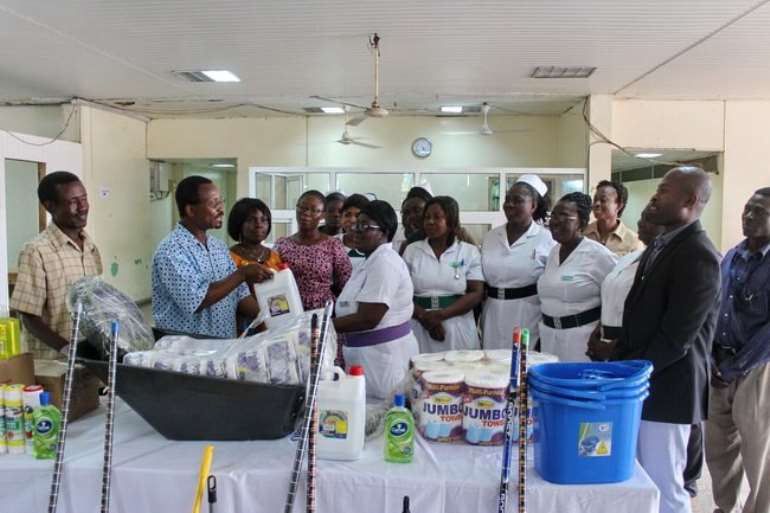 The items, worth thousands of cedis include Thermometer, Glucometer, pulse oximeter, boxes of sanitizers, disinfectants, disposable hand towels, boxes of parazone, long brooms, toilet rolls , mop buckets, boxes of Dettol and sweets.
Presenting the items to Mrs Sakyibea Ansah, Health Service Administrator of the Ridge Hospital, Dr. Kisseadoo said he appreciates what Ridge Hospital is doing to save lives and that his ministry considered it a duty to support the hospital.
On her part Mrs Ansah thanked Dr. Kisseadoo for the gesture adding that the items will help the hospital in its operations.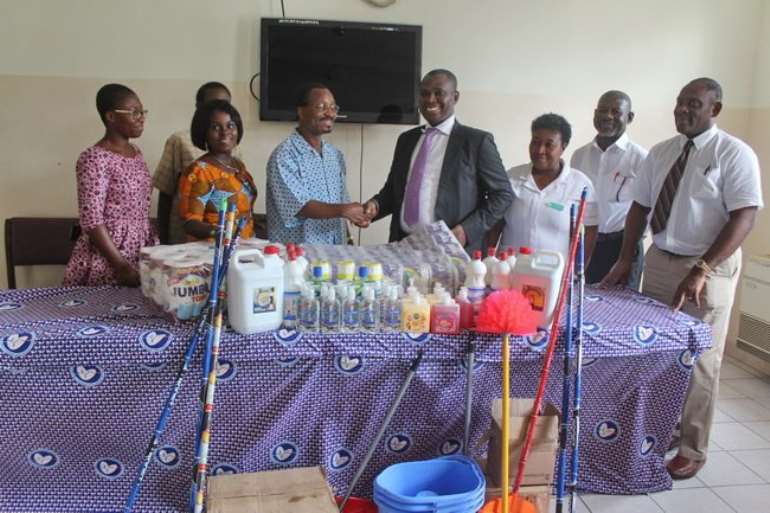 She appealed to the benevolent corporate institutions to follow example of the Fruitful Ministry International .
Receiving the items at the Cardiothoracic Center, the Director of the center, Dr. Lawrence Sereboe expressed his appreciation to Dr. Samuel Kisseadu and his ministry for the items which are very essential in the provision of medical care.
Dr. Sereboe used the opportunity to advise Ghanaians against certain life styles such as high consumption of fatty foods, excessive intake of salt, alcohol and sedantry lifestyles. He advised citizens to undertake regular medical check ups for early detection of especialy cardio vascular diseases .
At the Korle Bu maternity ward, the Deputy Director in-charge of Nursing Services expressed her sincere gratitude to Fruitful Ministries for the kind gesture and promised to put the items to good use.
Dr . Kisseadoo said a special thanks giving church service will held at the Royal House Chapel at Kaneshie near Obetsebi Lamptey Roundabout to climax the anniversary.