DIC Employees Petition President Mahama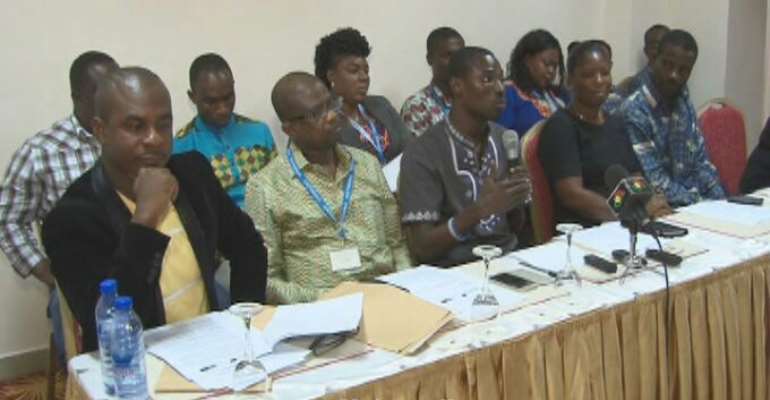 Employees of the five Destination Inspection Companies (DIC's) have petitioned President Mahama to consider a transitional period for the hand-over to the Customs Division of the Ghana Revenue Authority.
The disgruntled 540 workers who are to be laid off on Monday, 31st August, 2015 following government's decision to end its contract with the five DIC's appeals to President Mahama for their final absorption into the Single Window Scheme.
The would-be-unemployed workers from the five DICs [BIVAC International, Gateway Service Limited, Inspection and Control Services, Ghana Link Network Services and Webb Fontaine Ghana] are also demanding from government, an official agreement to integrate them into the operations of the Customs Division of the Ghana Revenue Authority.
The Customs Division of the Ghana Revenue Authority is to take over the Destination Inspection role at the ports from Tuesday, September, 1st.
IT Company, West Blue Consulting is to offer support services to Customs to implement the Single Window Scheme at the ports.
Carl Sowah, the Spokesperson for the five DICs said they had expectations for a further period of employment based on a transition period beyond the expiration of their contract.
He refer to a Tamale accord where there was a proposed transitional period for three years by the then Minister of Trade and Industry, Hon. Haruna Iddrisu.
According to him, the proposed transitional period motivated efforts of changes and heavy infrastructural investments of over millions of cedis by management.
The spokesperson urged President Mahama to do same for the DICs following similar trends which occurred in the past where the Border Guard Operations was given to the Preventive Wing of the then CEPS, PreShipment Inspection to Destination Inspection, Sales Tax Regime to the VAT Operations, where in each case the workers of the previous scheme were smoothly absorbed into various agencies.
Carl Sowah calls on the leader of the ruling National Democratic Congress [NDC], President John Dramani Mahama to be sensitive to their plight and concerns of workers of the five DICs whom he is going to deprive them of their daily bread.
Florence Bortey, Data Entry Officer, BIVAC International told that the paper that they are hoping that government considers their concerns.
She mentioned that they the [workers] have gained the required skills and experience over the past 15 years which has increased the revenue base for the state.
Madam Bortey concluded that "it will be disastrous in the sense that the over 540 workers may not be able to pay their wards school fees, rent, utility bills, food, health and insurance covers for their families and other dependants in an unlikely event government refused to address their concerns."