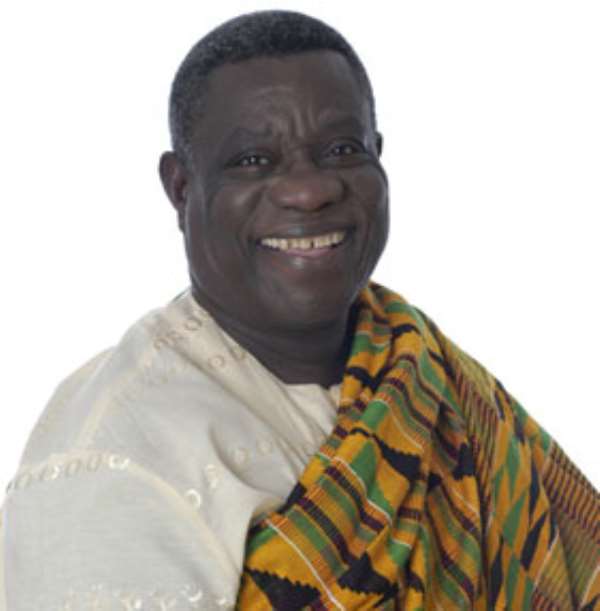 Akomadan (Ash), Oct. 1, GNA - Professor John Evans Atta Mills, Flag Bearer e National Democratic Congress (NDC) has described the rule of the New Patriotic Party (NPP) as a total failure. He noted that the country was still grappling with many economic problems including unemployment, higher prices of goods, bribery and corruption, nepotism and mismanagement.
Prof Mills, therefore, asked Ghanaians to vote the NPP out of power. He was addressing NDC supporters at Akomadan in the Offinso North Constituency on Thursday as part of his tour of the Ashanti Region. He said the NDC had sound economic policies in its manifesto recently launched in Cape Coast and urged supporters of the Party to educate the people on the content of the manifesto.
Prof. Mills said the NDC would ensure peace and stability in the country, stressing, "the Party will not do anything to disturb the peace at this year's presidential and parliamentary elections". He appealed to Ghanaians to give the Party their mandate by voting massively for it.
Prof Mills introduced Mr Kwadwo Appiah-Kubi Jnr., the NDC Parliamentary Candidate for the Offinso North constituency to the people and asked them to vote for him. Mr Daniel Ohene Agyekum, a Member of the National Executive Committee of NDC, said the NPP had failed to honour its campaign promises of alleviating the abject poverty plaguing the people. He noted that the economic hardships facing the people were unbearable and attributed this to the bad economic policies and mismanagement by the NPP.
Mr Emmanuel Nti-Fordjour, Ashanti Regional Chairman of NDC, asked Ghanaians to re-examine themselves under the present socio-economic conditions confronting them and exercise their franchise wisely in Election 2004. Prof Mills and his entourage had earlier paid a courtesy call on the Queen Mother of Afrancho, near Akomadan, Nana Abena Boatemaa. Prof Mills also addressed a similar rally at Afrancho near Kronom near Kumasi and introduced the NDC parliamentary candidate for the Kwabre West Constituency, Mr Gabriel Amakye to the people.