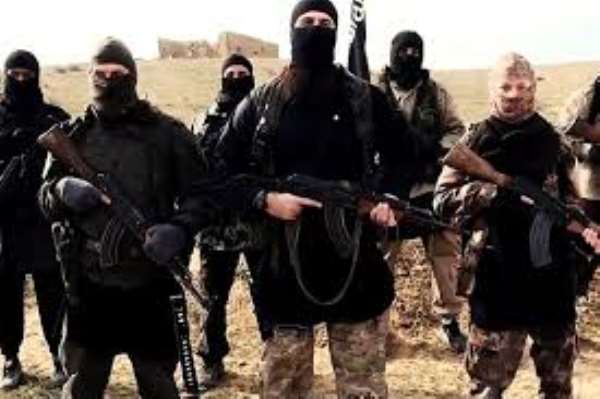 Sometime in February this year (2015), one of my professors, who is writing a book on terrorism in Africa, decided to engage me on the subject. The thrust of his argument is that the pervasiveness of terrorism is as a result of alienation and hypocrisy on the part of the leaders of the so-called developed countries. I quickly registered my disagreement with his position, and rather told him that we could understand the rapacity with which terrorism is rising if we situate it within the context of religious eschatology.
Less inclined to religion, he turned down my argument and suggested we take a secular perspective of this monstrous phenomenon. We ended the discussion with each of us holding to our entrenched positions.
I still do believe that most young men who are recruited to fight in radical jihadism are not necessarily suffering from alienation and disillusionment. I do agree that the hypocrisy of the West has intensified and given unfettered currency to terrorism across the globe, but I strongly think that terrorism is more rooted in religion than global politics. At any rate, if we assume that terrorism is political, then I want to submit is that it is rather religion that is masking as politics. Different religions have their own eschatological positions about the future of the world.
For Christians, much as eschatology has polarized adherents of the religion, and in the process led to the rise of cults, there is general consensus that Jesus Christ will come again to establish a new world order. In Islam, some Muslims, particularly the Shi'ia believe that the end of the world will be preceded by the Mahdi, and the hope that is expressed in Mahdism is that the world would be won over to Islam. In other words, there will be a global conversion (reversion?) to Islam.
Islam has also had several individuals who led jihads under the banner of the Mahdi. For example, a number of Muslim anti-colonial fighters masqueraded as the Mahdi. I do agree that poverty could not be excused as one of the reasons contributing to terrorism in the world, but it will be a show of conspicuous ignorance if we assume that all radical jihadists are inspired by poverty. My reading of books on terrorism has informed me that there are quite wealthy individuals who choose the path of radical jihadism, just as there are poor individuals who also do the same.
Until 9/11, many individuals had thought that the United State of America was out of reach to terrorists, but the 9/11 episode demonstrated clearly to all of us that no nation is 'eternally' secured against terrorism. Again, the heartlessness expressed by ISIS, Al-Shabab, and Bokoharam in their killings sends shock waves in the spine of every thinking human being.
The fact that most terrorist groups claim to be doing so in the name of Allah has compelled moderate and progressive Muslims to continually distance themselves from terrorism. The fact that Nazir Nortei Alema, a graduate from KNUST, and another Ghanaian female, Shakira Mohammed, could join ISIS is timely news that terrorism is borderless and transnational. Africa is really under threat. The spread of Bokoharam in West Africa region means that we are all at risk.
In Ghana, we take security for granted. Countries that face the immediate threats of terrorism are very much conscious about security. In Uganda, one is screened to participate in any important social event. Big shopping malls have security-screening machine to preempt the nefarious activities of terrorists. Early this year, Yoweri Museveni, the president of Uganda, wrote a journalistic article in which he suggested the need for every person to be given some form of training in security related issue.
The opposition in Uganda kicked against Museveni's suggestion and, as is characteristic of African politics, the issue was overly politicised, and its value was obscured. Somehow I agree with Museveni, because terrorists are now faceless, and that makes it difficult for a comprehensive battle against it. Bokoharam, for example, is using young girls, pregnant women, old women, old men etc in effecting their targets. What this means is that conventional war system would not be applicable in the fight against terrorism.
Ghana, like any other country in the world, is not immune from terrorist attack, precisely because there is not just resurgence in terrorism across the globe, but intensification of it. That a graduate, possibly compelled by ideological hallucination, could leave the shores of Ghana to participate in killing is emblematic of a society that is crumbling and spinning out of control.
Early this year, the government of Uganda closed some Madrasas that were considered to be the breeding ground for Islamic radicalism. Other African countries, including Cote d'Ivoire, Chad, and Congo-Brazzaville, have taken strong stance against radical Muslim preachers entering their countries. I don't want to believe that some Imams are teaching radical Islam in Ghana, but I would also not want to delude myself that such a thing may not happen in Ghana. Since the Iranian revolution in the 1970s, Islam has seen intense resurgence and the spread of 'radical' Islamism across the globe. Ghana needs not take chances; we have to work closely on our security intelligence to ensure that radical Islam and religious fundamentalism in general do not gain root in our country.
That a Ghanaian graduate could be persuaded by ideology to join militant Islam is enough to keep every Ghanaian concern about the future of the youth of our country. We need to be on guard, and foil the penetration of radical Islam in Ghana. Ideological battles are difficult to fight, so I want to urge my Muslim brothers and sisters to preach the kind of peace they say Islam stands for. To conclude, I want to re-echo the statement of Steve Biko that, 'The greatest weapon of the oppressor is the mind of the oppressed.' What must Ghana do to make sure that the minds of Muslim youth do not become the battlefield of militant Islam?
Satyagraha!!
Charles Prempeh ( [email protected] ), Makerere Institute of Social Research, Makerere University, Uganda.