COTVET builds capacity of woodworkers to compete with imports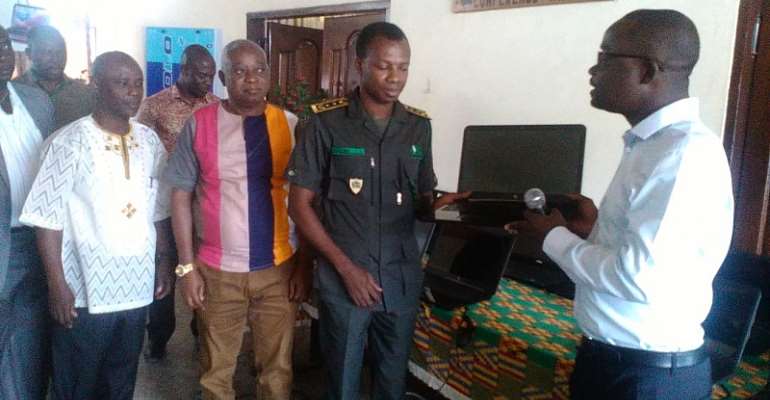 The Woodworkers Association of Ghana (WAG) is accessing support from the Skills Development Fund (SDF) under the Council for Technical and Vocational Education and Training (COTVET) to upgrade skills of master craftsmen.
Local woodworkers are struggling to compete with imports of furniture and other wood products into Ghana.
To survive the industry, Ghanaian wood processors require the skill sets and equipment upgrade to produce standard products.
"If you are in the industry and you don't develop your skills, you'll be weeded out, you'll not fit into the system because as more quality products are coming, you also need to sharpen your skills," observed Joseph Boakye, Director of the Forestry Commission Training Centre (FCTC).
The Centre has been contracted to train 1,200 members of WAG across the country with a grant of Gh827,000 by SDF-COTVET.
"Individual association members have got their skills upgrade, meaning that they'll be able to improve their work, their income will improve, productivity will increase and their livelihood will also improve," said Isaac Boateng, Deputy Grants Manager at SDF.
President of WAG, Reynolds Debrah, says through the training members are positioning themselves for increased productivity and competitiveness.
"Skills development and technical education is the answer to the unemployment in the country," he said. "With this training, we've done knocked-down of packed furniture; we are able to do these things and you can assemble them yourself".
Mr. Debrah added that "we are producing glazing products and our finishing too is upgraded, so gradually we'll catch up with the outside world".
The SDF has presented training materials, including computers and sets of screen projectors to support the continuous training of the woodworkers at the Forestry Commission Training Centre (FCTC).
Story by Kofi Adu Domfeh