National Security urged to change strategy of operation to deal with ISIS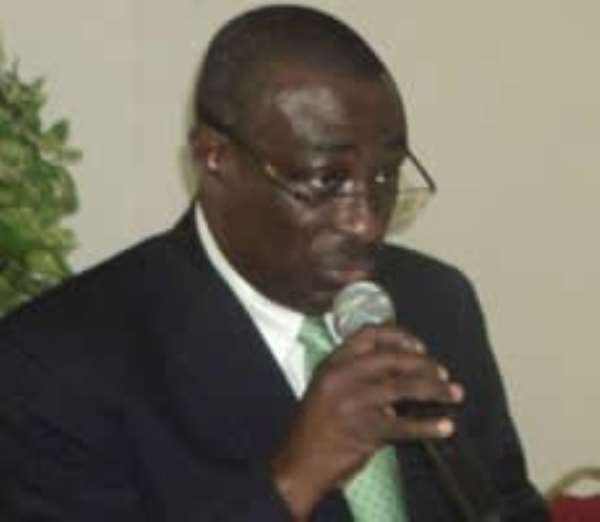 Security consultant, Captain Budu Koomson has urged the National Security to change its operational strategies in the wake of ISIS recruitments in the country.
This according to him, is the only way to deal effectively with the emerging problem of Ghanaians being recruited into terrorist group, Islamic State.
His comment follows confirmation by the National Security Coordinator, Yaw Donkor, that two Ghanaians have been recruited into the terrorist group.
Mr Donkor assured that although the number of those joining the ranks of the dreaded terrorist organization could rise, "there is no reason to fear. The ISIS recruitment could go up instead of coming down but currently the number of those who have joined them is only a handful".
Speaking to Joy News Captain Koomson said, "all too often the excuse of secrecy keeps us uninformed and covers the dust and incompetence and all sorts of irregularities in the system.
"The public cannot be kept in the dark, we should be made aware of the threat in our midst so that as parents or citizens we can contribute to the security system", he added.
He disagrees with the notion that the media is blowing the issue out of proportion but cautioned against sensationalism.
"What the press needs not to do is to over dramatize, sensationalize or even expose official strategies to combat it but by all means they have to talk about it, inform us and maybe help the government come out with strategies to combat it".
Some Ghanaians tell Joy News they do not agree with the National Security Coordinator that "there is no need to fear".
In their view, the issue should be taken seriously because the group is ruthless.
"I am even running from the country because I am very afraid of ISIS. I want to find a safe place I can stay because this thing can affect the security of the society", a gentleman told Michaela Anderson.
Another said, "this ISIS thing is a big threat because unemployment level is high so if someone comes to promise you something you'll be tempted to join".
Story by Ghana | Myjoyonline.com | Naa Sakwaba Akwa | [email protected]