Lack of regulation exposes virtual currencies to crime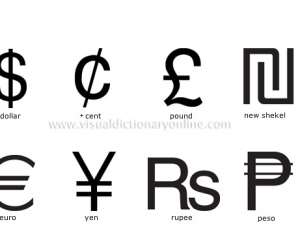 From Desmond Davies, GNA London Bureau Chief
London, Aug 27, GNA - The lack of regulations on the use of virtual currencies could be exacerbating the risks associated with them, such as terrorism financing, money laundering and trade in illicit goods and services, a new report by the Commonwealth Secretariat has warned.
As such, Commonwealth governments have been urged to review their legislative response to virtual currencies such as bitcoin to ensure they are addressing associated risks and avoid stifling innovation.
This was one of several recommendations made on Wednesday by a Commonwealth working group set up to address these currencies.
After a three-day conference in London, the newly-formed Commonwealth Virtual Currencies Working Group concluded that virtual currencies had the potential to benefit countries and drive development.
After hearing from experts from the banking sector, academia, virtual currency operators, users and law enforcement agencies, the group issued a set of recommendations which urge countries to regulate virtual currencies and strengthen law enforcement to counter risks such as criminal misuse.
'Member states should consider the applicability of their existing legal frameworks to virtual currencies and where appropriate they should consider adapting them or enacting new legislation to regulate virtual currencies,' the group concluded.
In addition, the group called on governments to provide education and funding for training for law enforcement, prosecutors, judges, regulatory authorities and the financial sector.
The Commonwealth Secretariat's research carried out in eight member countries indicates that legitimate use of virtual currencies is widespread across a spectrum of different industries ranging from selling handbags in Nigeria to providing plumbing services in New Zealand.
But findings also demonstrate an absence of legal and regulatory frameworks is increasing the threat of criminal exploitation.
'Collaboration and knowledge sharing is key to counter the risks and maximise the benefits of this rapidly developing technology,' said Katalaina Sapolu, Director of the Commonwealth's Rule of Law Division.
'The Commonwealth has a demonstrable track record in embracing technology to boost economic and social development.
'Emerging trends suggest these relatively new currencies could bring real benefits, such as mobile banking systems in developing countries and a significant reduction in transaction costs.
'It is vital, therefore, we put in place adequate safeguards to prevent criminal misuse while taking into account the Commonwealth's varied economic landscape', Ms Sapolu added.
Virtual currencies are digital representations of value that can be traded and exchanged between online communities.
It is their function as an anonymised substitute for traditional currency to trade goods and services that provides their economic worth.
Criminal use of virtual currencies mainly takes place in areas of the dark web or the hidden web making it very difficult for investigating authorities to determine the extent of illegal activity and take necessary action.
'The emergence of the first cryptocurrency, Bitcoins, showed law enforcers that criminals were able to conduct anonymous financial transactions,' said Professor Alan Woodward of the University of Surrey and adviser to the European Police Office (Europol), who made a presentation at the Working Group meeting.
'But recently researchers have shown how a global record of these transactions can be analysed to reveal who lies behind what were once thought to be anonymous transactions. This gives law enforcers a tool with which to fight back.'
The survey shows the response from Commonwealth countries towards virtual currencies is mixed.
In Bangladesh, for example, these transactions are illegal. Canada, on the other hand, recognises their legality and seeks to minimise the most high risk aspects while encouraging business innovation.
Virtual currencies do not have legal tender status in any jurisdiction.
There are no internationally agreed standards or rules that can be applied to them.
However, The Financial Action Task Force (FATF) released important guidelines in 2015 to address the associated risks.
Commonwealth Heads of Government identified cybercrime as a major obstacle to combatting the financing of terrorism and money laundering at their meeting in 2013.
During a consultation in February earlier this year, it was agreed the Commonwealth would set up a specialist group to develop technical guidance for member states on potential regulatory and legislative measures to effectively respond to virtual currencies.
The Commonwealth Virtual Currencies Working Group is made up of Australia, Barbados, Kenya, Nigeria, Singapore and Tonga together with the International Monetary Fund and World Bank.
The role of the group is to raise awareness, develop capacity among member states and provide technical guidance.
Aminiasi Kefu, Tonga's Acting Attorney General and one of the members of the working group, said from his country's perspective virtual currencies had already arrived.
'Today real estate, buildings and businesses held or owned by individuals resident in Tonga are being advertised for sale on the internet for virtual currency, namely bitcoin.
'Small jurisdictions such as Tonga must therefore prepare themselves for this new wave of development, both in order to allow our citizens to embrace and advance their prosperity through this new technology, but at the same time protect our citizens and infrastructure from the criminal usage of virtual currencies," he added.
Virtual currencies - decentralised, digital representations of value traded between individuals bypassing banks - are gaining traction globally and have taken centre stage in debates about transparency, fairness and financial inclusion.
Some experts argue that these relatively new currencies, including bitcoin, could provide solutions to economic inequality by reducing transaction costs for remittances and providing secure mobile banking and payment systems for a large percentage of the global population that does not have a bank account or credit card.
Lorien Gamaroff, chief executive of Bankymoon, a South African start-up that provides digital payment solutions, is a champion of virtual currencies.
He explained how they can be of benefit to people in their everyday lives. 'In Africa around 80 per cent of the population don't have access to banks and are mainly engaged in a cash economy,' he said.
'I come from an energy background and one of the biggest problems is how to get people to pay for their utilities.
'If people could use bitcoin to make payments via mobile phones that would be easier.
'Using an electronic payment system that doesn't rely on a bank, fees would be lower. By linking a bitcoin address to a smart meter means you can be anywhere in the world and top it up.'
Taking this technology one step further, Mr Gamaroff has devised a way for people to donate to poorly funded schools in developing countries by paying for essentials such as electricity by sending bitcoin to top up a smart meter - an electronic device that controls energy consumption.
'Schools struggling in Africa could have a smart metre and anyone in the world could pay their utility costs.
'Donations would be transparent. Donors could directly help a cause, which is very appealing,' he said.
Despite the potential of this technology, adoption has been slow. Use of virtual currencies is restricted to a small niche market.
There are also associated risks such as value fluctuation and criminal misuse. Users can remain anonymous, making them susceptible to criminal exploitation. However, experts now argue transactions can be traced by analysing the blockchain - the public record of all transactions.
Mr Gamaroff is confident virtual currencies will become increasingly popular and attributes slow take-up to lack of information and awareness, as was the case in the early days of the internet.
'Bitcoin is at an early stage. I'm confident that as people see its utility, you'll see more companies and people adopting it.
'When we get over this initial moment of doubt, people will use it, especially in Africa where there's huge need for it,' he said.
Kunmi Otitoju, founder of the fashion label Minku, accepts bitcoin for high-end handbags. With a background in computer science and fashion design, she was an early adopter of bitcoin in Nigeria.
'Bitcoin opened up a new interest base for me.
'There's been a lot of talk about how it can transform Africa but to acquire or mine bitcoin you need really powerful computers.
'Africa hasn't been a place that has generated many bitcoin, so you have to buy them and when you factor in the volatility of their value, it's very risky,' she said.
Ms Otitoju added: 'Globally, digital currencies such as bitcoin are a new thing. No one knows what their usefulness will be, what the 'killer app' that will make them indispensable will be.
'We just have to keep using them and creatively expanding their use. Their value will emerge over time.'
GNA