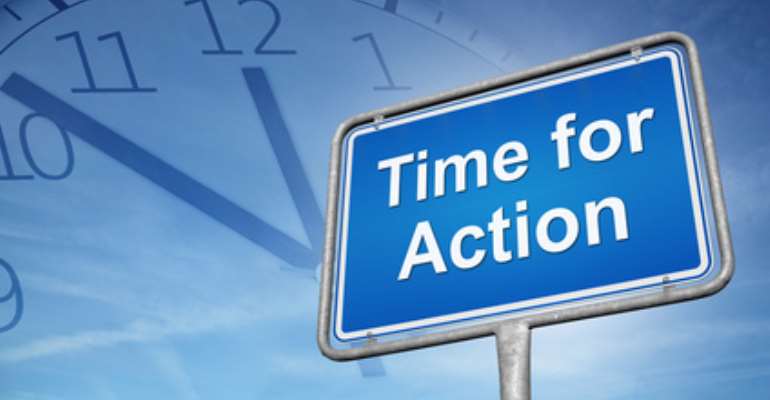 Islamic clerics, opinion leaders and other stakeholders in Muslim dominated parts of the country have been sufficiently pricked to take action against the brainwashing of children from these parts.
We have no doubts in our minds that they are doing all that they can to protect the vulnerable youth against ISIS disciple-seekers who have targeted our public universities.
Infectious as it is, such brainwashing could go beyond the communities as above referred to. It is important therefore that when dealing with measures to nip it in the bud, a holistic approach is considered; one encompassing society as a whole and not limited to the Islamic communities.
It is instructive that it took a Muslim father to narrate his predicament to DAILY GUIDE with a view to having the security ailment treated before it explodes in our faces. This bold decision, which others in his shoes would have kept under the carpet thereby endangering the security of the country, has attracted plaudits from many.
The ISIS story, which broke out a few days ago, continues to resonate across the country largely because no Ghanaian had an inkling of such a thing coming close to our shores, let alone swallowing some of our young men and perhaps still counting. We are still in the woods and would have to work extra hard to reverse the trend, especially as the guys are innovative and could devise new methods to counter measures unfolded to deal with them.
We are a peace-loving nation where inter-faith harmony among other factors, exist to the admiration of other places where these variables remain elusive. We must gird our loins to tackle this security challenge in its infantile stage otherwise it would be too costly to manage when it develops beyond the current state.
Unsuspecting parents and community leaders, including Imams, have taken things for granted for far too long and need to take the responsibilities reposed in them by the exigencies of the times.
We are being confronted by a serious security challenge which we ignore at our peril. Nobody is safe when we have youth from our country in the ranks of beheading maniacs with warped ideas of Islam. Nobody joins the ISIS and returns without being a security threat to their countries.
We would once more congratulate the Chief Imam for standing up against extremism – something which we are aware does not belong to the Islamic faith.
Fortunately, Muslims have a sacred platform for the sermonisation of issues of importance relating to the religion during the Friday congregational prayers. During such weekly religious activities the Imam is tasked to sermonize on contemporary subjects – an engagement called the Hutba. And what better subject to tackle at these times than the threat of terrorism in our country as our youth fall prey to religious zealots.