Search For New Presidential Candidate -- Yamin Tells NPP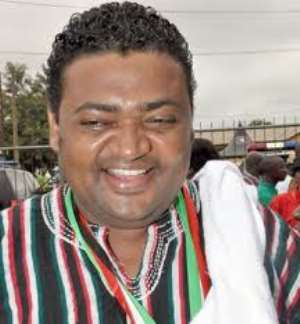 Former Ashanti NDC Secretary, Joseph Yammin has advised the NPP to start searching for a new Presidential candidate ahead of the 2016 elections.
At a workshop in Konongo for NDC youth organizers, Joseph Yammin disclosed the disqualification of the incumbent Assemblyman for Dichemso electoral area in Kumasi, Hon. Kwabena Nsenkyire from contesting the District Assembly elections and hinted more disqualifications to come.
He revealed one of the reasons for such disqualifications according to the electoral commission was age saying "the new electoral commission has vowed to work with the electoral laws to the latter".
"Only people who pay taxes are allowed to contest political elections in Ghana. We all know that people above 70 years are not made to pay taxes in Ghana. Nana Addo by extension is above 70 years and hence should get ready to be retired by the Electoral Commission. I will humbly suggest the NPP start looking for a new candidate if they have any at all" he told the cheering crowd.
"Thanks to Nana Oye Lithur, People the age of Nana Addo will not be paying for public transport", adding that "in 2008 Nana Addo joined a trotro and said that was his first time ever and paid but should he embark on the same move this time, thanks to John Mahama's government he won't have to pay but save his money in his pocket".
Joseph Yammin strongly suggested the NPP Presidential candidate rather enjoys free trotro rides being provided by government instead of "stressing over a Presidential ambition that will never be".