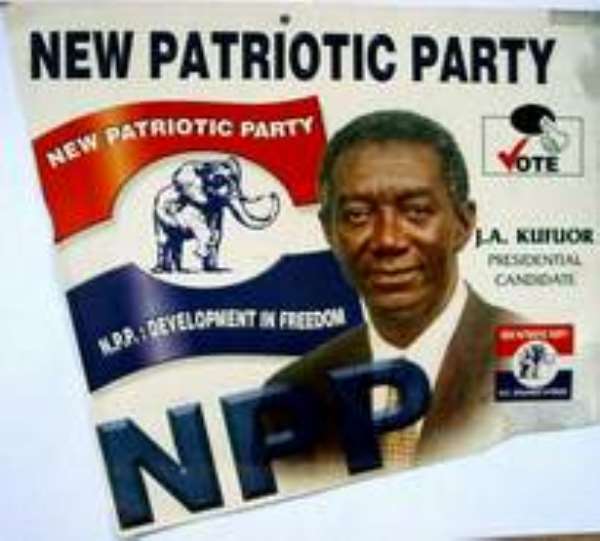 Ho, Sept 30, GNA- President John Agyekum Kufuor on Wednesday expressed misgivings about political divides being drawn on tribal, regional and sectional lines in the country.
He said multi-party democracy was about individuals assessing governments and political parties on the basis of their performance and their programmes.
President Kufuor was speaking during a courtesy call on Togbe Afede XIV, Agbogbomefia of Asogli, on the second day of his three-day duty tour of the Volta Region.
''Any individual who will not assess issues on the basis of performance of governments and programmes of political parties but allows himself to be swayed by sentiments based on sectional lines is lost.'' President Kufuor said the New Patriotic Party (NPP) had not given up on the Volta Region but would work to erase the wrong perceptions about the party.
"We would break through fears, suspicion and propaganda carried around for so long," he said.
President Kufuor said good people with the capacity to contribute to the running of the country would not be left in the wings.
''Opposition parties should be loyal to the state and refrain from acts that may destabilise the country.''
He said having been in opposition for a long time the NPP appreciates working from the sidelines better and asked chiefs to impress on the opposition in Ghana to give due recognition to the government. Togbe Afede said the Volta Region was not unswervingly one-sided and that the NPP had a lot of goodwill in the region.
He told the President to be inspired and not frustrated by the opposition. "Sometimes people closest to you pose greater danger than those far way." 30 Sep 04