NPP is putting cart before horse in call for new voters register - IPP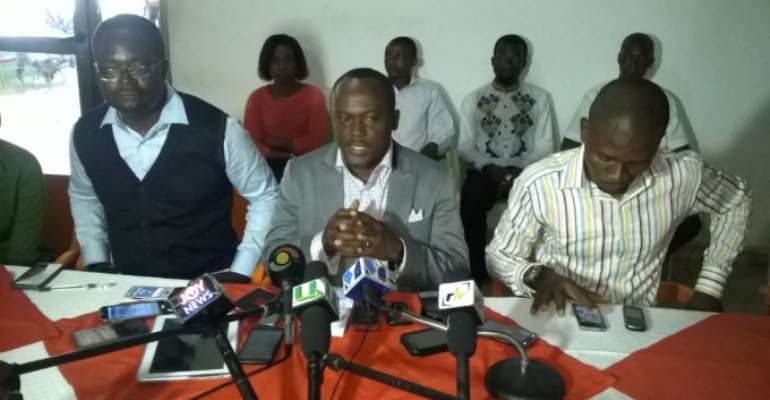 The Independent People's Party (IPP) is accusing the New Patriotic Party (NPP) of running ahead of itself in pushing for a new voters' register for the 2016 elections.
IPP officials describe NPP's approach as 'half-cooked', adding it will do the nation no good.
IPP Founder, Kofi Akpaloo, and General Secretary, Kwame Owusu Acheampong Badu, believe the creation of a central data as source of reference for an electoral roll is a better option than a completely new register.
"The IPP wants to make it crystal clear to those parties that they are putting the cart before the horse. Before you can have a solid voter register, you need to have strong data base. A data base that is full-proof nationally recognized and contains all nationals of this country," explained Acheampong Badu.
Though the IPP says it appreciates the need for a credible register, it is unhappy about the manner the NPP is going about it.
He warns the issue, if mishandled, could be a recipe for disaster for the country.
"As much as possible this is a thorny issue that we have to allow our voice to be heard to allow tempers to come down for a reasoning to prevail in this national issues which if not handle very carefully, it could be a recipe for disaster in the coming election 2016 so far as that is concern," said the General Secretary. "It is quite simplistic for other parties especially the NPP and the PPP to agitate for a new voter register, is very simplistic."
Party Founder, Kofi Akpaloo, also explain why a new register would solve the current challenges.
"What is the evidence that these so called new register will be devoid of the so-called unqualified voters and the foreigners that they are talking about?" he quizzed. "Is the same old story, so we keep reinventing and going back and forth in a vicious cycle and I think that is very unfortunate".
Founder and Presidential Candidate of the party, Kofi Akpaloo cited an example where NPP members vote in the UK as well as in Ghana.
"A person like the NPP UK Chairman, Michael Ansah, a person like Justin Saeed Duah, NPP organizer in the UK; we are all aware these people vote in UK and come to Ghana and vote so I don't see any wrong if somebody can vote in UK and vote in Ghana so far as the person is a Ghanaian. The same thing applies to somebody who is also from Togo," he claimed.
Last week, the NPP provided what it suggest is enough evidence to back it calls for a new register to replace the current one which they claim is bloated.
It cited over 76,000 names are found in both Ghana and Togo's electoral rolls.