AngloGold Rebuys Bonds To Cut Debt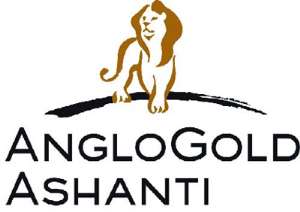 AngloGold Ashanti has announced that its wholly-owned subsidiary, AngloGold Ashanti Holdings Plc (AGAH), is offering to buy back up to $810,000,000 in aggregate principal amount of its outstanding 8.5 percent high-yield bonds, which would mature in 2020 as part of its strategy to reduce debt and lower interest payments.
The company said it will use cash on hand, following the sale concluded earlier this month by the group of the Cripple Creek & Victor (CC&V) mine in the United States, and borrowings under existing credit facilities, if needed, to repurchase this debt.
The repurchase will utilize cash that is attracting little or no interest to eliminate debt on which the company is currently paying 8.5 percent interest.
Christine Ramon, Chief Financial Officer of AngloGold Ashanti, said the move was another decisive step forward in AngloGold's strategy of cutting debt and reducing its interest bill in order to improve free cash flow.
'Our aim remains to sustainably improve cash flow, through operational improvements and lowering interest costs, whilst maintaining sufficient liquidity.' AngloGold Ashanti has responded to lower gold prices by cutting overhead expenditure by more than two-thirds since the end of 2012, whilst lowering all-in sustaining costs by about a quarter over the same period.
In addition, the group has introduced two new, low-cost mines, closed higher-cost assets, removed unprofitable ounces from its portfolio and sold CC&V for $820m, plus a net smelter returns royalty to reduce net debt.
It is now intensifying efficiency efforts to complement cost benefits from weakening local currencies and falling oil prices.
Assuming the offer is fully taken up, AngloGold Ashanti's annual cash interest expense will decline by about $69m to about $170m.
The company will continue to have significant sources of liquidity, including undrawn headroom in its various revolving credit facilities of about $1.1 billion, and cash of approximately $400 million (all calculated at current exchange rates). And these could be utilised to weather gold price volatility and unforeseen interruptions in production if required.
AngloGold Ashanti is the world's third-largest gold mining company measured by production.
As at 31 December 2014 (before the sale of CC&V) AngloGold Ashanti had an attributable Ore Reserve of 57.5 million ounces of gold and an attributable Mineral Resource of 232.0 million ounces of gold. For the year ended 31 December 2014, it incurred interest costs of US$278 million.
At the end of the second quarter of 2015, AngloGold Ashanti's Net Debt was $3.076bn.
A business desk report