Attitudes And Ghana's Developmental Issues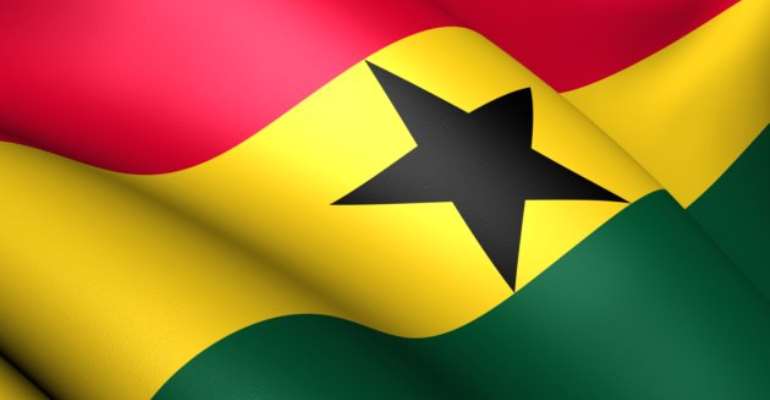 I have always being concerned about the underdevelopment of my country and Africa as a whole. As a young girl growing up in a country off the coast of the Gulf somewhere in West Africa, I became aware of the numerous challenges my community faced which extended far and wide to the whole country and the rest of the African continent.
From the early 1990's, when I was born, I could recount how people in my community had to wait in long queues in order to fetch water for their daily use from a small river that run a few meters away from my family house. This was the source of water that served hundreds of people who lived in my community.
It was very difficult for one to get good hygienic and properly treated water. Electricity was not guaranteed 24 hours daily. Most of our roads were not tarred and those that were, were in a bad shape and needed maintenance. There were intermittent fuel shortages. There were also outbreaks of communicable and non-communicable diseases such as cholera, malaria, measles and tuberculosis. And the list goes on and on.
Twenty three years later, and fifty four years since Ghana gained independence, not only is the country's developmental level at a low point, it is also retrogressing! How pathetic. In this twenty first century, citizens who reside in the capital city of the country are still faced with water and fuel shortages; energy crises; cholera outbreaks; schools under tress; heightened rates of striking workers and flooding which has devoured precious lives and destroyed properties.
Several reasons for the underdevelopment of the continent and Ghana specifically have been propounded by some great Economists with the numerous statistics they give as evidence to their claim. I perfectly side with them that, economic issues such as inflation rates, performance of a national currency against other major currencies and the chain of demand and supply on the international market and others greatly affect the development of a country. However there is one other vital issue that has greatly contributed to the under-development of Ghana as well as other parts of the African continent – our attitude as a people. This is our woe.
There seems to be many Ghanaian citizens who share in the view that, people in the helms of governmental affairs are solely responsible for propelling the economy to greatness. No wonder, some citizens just litter around indiscriminately and expect the government to find ways and means to keep their communities clean. I once saw a man old enough to be my father, dumping a sack full of rubbish into a gutter, all because it was raining heavily and he was expecting the water to carry his rubbish to God knows where. After witnessing this and many other indiscriminate behaviors in and around the city of Accra; I remember prophesying about a mighty flood that will drown the city. We needed no expert to inform us of the impending danger we were all in concerning how everyone seem to have taken the laws into his/her own hands to transform Accra into a big slum. In fact, why won't the city of Accra flood during the rainy season when some citizens have decided to build their houses in water ways and dump their waste in gutters? Why won't there be a cholera outbreak when some citizens prefer to litter around and practice open defecation around their houses, gutters and rivers? Why won't our economy stall when citizens smuggle cocoa and fuel to neighboring countries and milk the nation's coffers dry?
As citizens, there is the need to meet public leaders' half-way in our quest for development in all facets of our life. What are required are proactive lifestyle as well as the right attitude geared towards development. In as much as, political and public officers have the responsibility to account for the office they hold; we as citizens also need to be law abiding and contribute our quota to the overall development of our nation. We must all join hands to fight for the progress of our country rather than seeking greener pastures elsewhere. Right attitudes lead to development.
Dorcas Tiwaa Addai
[email protected]