Community Health Nurses Upgrade Skills To Offer Enhance Community Health Services
Up to 150 community health officers, nurses and midwives in CHPS zones have undergone a week-long orientation to scale up increase access to quality basic primary health care in the six coastal districts of Ahanta West, Ellembelle, Jomoro, Nzema East, Shama, and Sekondi-Takoradi Metropolitan Authority in the Western Region of Ghana.
The training program is the first of three-part orientation programs being sponsored by the Jubilee partners and implemented by Jhpiego, an international, nonprofit health organization affiliated with the Johns Hopkins University, toincrease the capacity of staff in CHPS compounds in the six coastal districts of the western region.
The CHPS concept is basically designed to send primary health care services to the doorstep of rural community members.Under the project, community members are selected and trained as Community Health Volunteers (CHV), Community Health Management Committees (CHMC) members to assist the Community Health Office whilst nurses concentrate on clinical and public health services provision.
The orientation workshop has become important because most STAR CHPS compounds in the project districtsare understaffed, leaving nurses who are not well versed in basic community health services to run only clinical services.
The participants, including 25 community health nurses, 20 enrolled nurses, a midwife and a physician assistant drawn frommostly underservedand low-resourced communities in the Western region.
The project, sponsored by the Jubille partners (Tullow Oil, Kosmos Energy, Anadarko Petroleum, Ghana National Petroleum Corporation and Petro SA) is being implemented by Jhpiego.
Participants were taken through how to conduct effective home visits and engaging communities in health activities, mastering effective community entry techniques, data management, ante-natal and post-natal care in CHPS compounds and Standards-Based Management and Recognition processes and approaches to safe and emergency delivery situations, among other topics.
Standards-Based Management and Recognition procedure is one of Jhpiego'sinnovative, effective and low-cost health care solutions to apractical field guide and approach for improving the performance and quality of health service by practitioners.
Joyce Ablordeppy, Senior TechnicalOfficer and Team Leader of the STAR CHPS, was equally positive about the impact of the orientation program which she believes would address some of these issues.
Participants were also provided the opportunity for clinical practice at the St Martin de Porres hospital at Eikwe. They were able to examine pregnant women and babies at the labour ward and observe procedures and practices in the ante-natal ward and the out patients department first-hands.
Margaret Ampabeng, a Community Health Nurse from the Ahanta West CHPS compound described the orientation workshop as very "enlightening" urging that her colleague Mavis Amoah who works in another CHPS compound be given the same opportunity as her.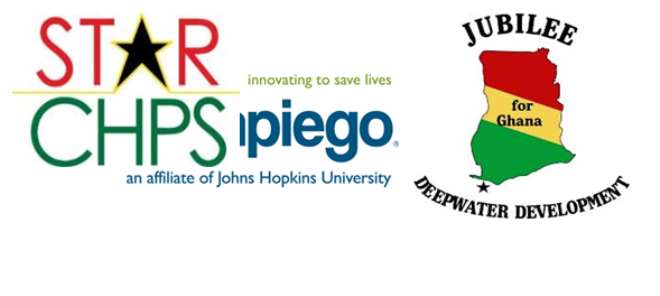 2015-08-24 135622