NDC Is A Rogue Franchise Of The Electoral Commission Of Ghana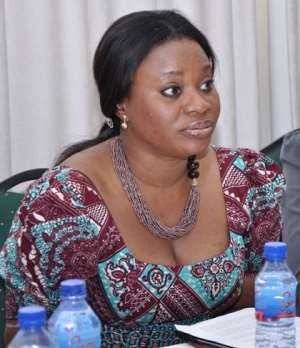 The on-going debate for a new voters register has unearthed the secrets department of the Electoral Commission (EC) of Ghana.
Ghanaians recognised the NDC as a political party and want it to remain like that; instead, the governing party NDC has now turned to be a rogue communication department of the Electoral Commission of Ghana.
In the spirit of desperation and the lost political will to woe the minds of Ghanaians after failing to solve the numerous challenges confronting the citizenry. NDC was on fishing expedition to propagate falsehood against Ghanaians.
COYLIB finds the press conference organised by the ruling NDC as unproductive, immature and lacks merit on arrival.
The crucial element the NDC should have asked before coming out was to verify the facts presented by the biggest opposition party, NPP to the EC before causing unnecessary speculation with their decayed arguments that breeds tribalism.
The absence of the former NDC Chairman (Dr.Kwabena Adjei) has also contributed to the bizarre premature press conference and inexperience exhibited by the NDC hierarchy. We will advice them to reflect thoroughly on facts before jumping the gun.
It is a common knowledge that bad information thrives under lies, untruths and lack of reasoning but Ghanaians were well informed and more discerning to the issues raised instead of trying to cover up the gross incompetency of the entire administration.
Coalition of Young Liberals (COYLIB) can state clearly that, the NDC response has rather discredit the EC and further undermine their authority to oversee the next general election.
Ghanaians want their democracy to be deepen and therefore will subscribe to the on-going debate for a new voter register.
COYLIB would like to ask these questions.
Is NDC now the mouth piece of EC? Did NPP petitioned EC or NDC? Is the voter register a legitimate concern for all Ghanaians? Can a new voters register bring sanity in our elections?
Ghanaians seek a peaceful election in 2016 and do not expect violence to disrupt the stability of our democracy.
COYLIB believes that it is an affront on the highest court of the land after the Supreme Court had put the matter of election petitions to rest; by authorizing the EC to follow the directions outline in the CI75.
We entreat the Electoral Commissioner to be circumspect with her utterances and allow her job description and specifications to be the uttermost priority rather than playing to the gallery.
Mrs Charlotte Osei, your position comes with responsibilities not pressures, crying foul over the demands from civil groups and political parties violate the country's democratic principles .These groups want a robust and fair electoral system for the nation.
COYLIB urge the EC to show a level of professionalism from her outfit and not allow the ruling NDC to dictate to 25 million Ghanaians in respect of our electoral system.
COALITION OF YOUNG LIBERALS (COYLIB)
COYLIB LEADERSHIP
:
Samuel O Donkor (Convener of the COYLIB -- )
Asafo Adjei - 0249655353
Nana Ansah Oborfour - 07411461007
George Adjei - 0249582964
Alolo Mutaka - 07931635678
Issah Ayumah- 07930963560
Ofori Atta - 0547393657
(Omissions, errors, and typos are COYLIB mistakes)