GEC affirms commitment to reconciliation with EPCG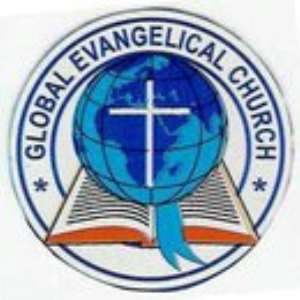 Ho, Aug 20, (GNA) - The Global Evangelical Church (GEC) Thursday affirmed its commitment to reconcile with the Evangelical Presbyterian (E.P) Church, Ghana and recognized the 'great strides' the (E.P.) Church has made.
The GEC also acknowledged the 'high level of commitment' by the E.P. Church leadership to the peace process and urged it to be unperturbed by any voice of dissent within the E.P. Church to the reconciliation process.
In a solidarity message at the official opening of the seventh General Assembly of the E.P. Church in Ho, the GEC urged the General Assembly of the E.P. Church to make a definitive statement regarding a recent voice of dissent within its membership to the peace process.
The theme of the General Assembly is 'Go make disciples.'
Mr Eddie Ashiagbor, Vice-President of the 'Defendants of the Faith' linked to the E.P. Church was reported by a Daily Newspaper as casting doubts on the reconciliation of the two Churches because of doctrinal differences and modes of worship.
'It is patently obvious that the two are like chalk and cheese-no convergence whatsoever in modes of worship.' The report quoted him to have said.
'The Defendants of the Faith' were also reported to have challenged the authority of the leadership of the E.P. Church, Ghana to share the properties of the Church with the GEC citing pending legal issues regarding that subject.
'No church in history has ever claimed the properties of its mother church because it has broken away,' the group was reported to have said.
The GEC formerly E.P. Church of Ghana broke away from the E.P Church, Ghana after a long legal battle following constitutional differences regarding the tenure of office of the Moderator and doctrinal differences dating back to the 1980s.
The two Churches have also been in and out of Court contesting each other over ownership of properties acquired when they were one Church.
Delivering his keynote address at the opening session, President John Dramani Mahama expressed happiness at the reconciliatory efforts by the two sister Churches and urged them not to relent because 'in unity is strength.'
GNA