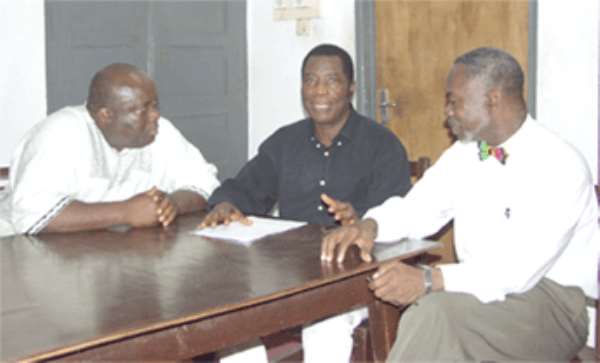 Bolgatanga, Sept. 28, GNA - The First National Vice Chairman of the People's National Convention (PNC), Mr John Ndebugre has urged the Party's Leadership to put on hold all plans regarding the formation of a grand coalition between the PNC and two other political parties towards Election 2004.
Speaking at a press conference in Bolgatanga on Tuesday, he described the process as misconceived and dangerous for the fortunes of the PNC.
Mr Ndebugre said apart from a few individual members of the PNC, the Party was not involved in any coalition with any party as far as he was concerned and that the highest organ to take such a major decision was the National Delegates' Congress.
He stressed that no member of the Party, no matter how exalted his position, had the authority to impose some coalition on the Party and warned that the Party ran the risk of getting itself embroiled in a needless legal battle.
Mr Ndebugre said, "I am not against an alliance but it should be a meaningful alliance."
Questioned on what he would do if the coalition took place, he said he would resign from the Party, saying: "If there should be a second round in the December elections, no individual should be allowed to declare support but the Party as a whole must decide at a congress," he stressed.
Present at the press conference were some members of the Regional Executives of the PNC and Party supporters. The PNC holds the Bolgatanga Central Parliamentary Seat.