S.Africa's rand hits 14-year low against dollar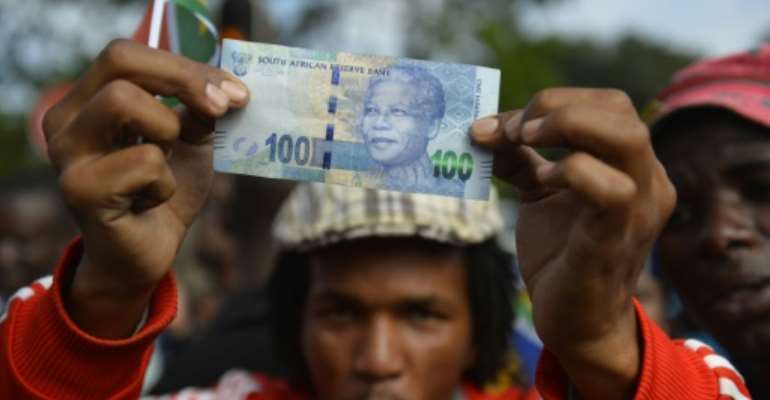 Johannesburg (AFP) - The South African rand dropped Thursday to a 14-year low against the dollar, hammered by lower commodity prices and slow growth in China, the country's largest trading partner.
The currency of Africa's most advanced economy broke through the 13 rand resistance level against the dollar before midday, extending its loss in value this year to 11 percent. It later recovered slightly to 12.96 rand to the dollar.
The devaluation of China's yuan last week also had a negative impact.
"The devaluation of the yuan in China promoted uncertainty for investors in emerging markets including South Africa," said Johannesburg-based economist Ian Cruickshanks.
"There are domestic factors as well, basically all the factors impacting the production in mines and industry, erratic supply of electricity, uncertainty in the labour workforce who have high wage increase demands," he added.
Slowing growth in China, the top destination for South Africa's raw materials, was expected to further hurt the the country's struggling economy.