Some doctors defy GMA; return to work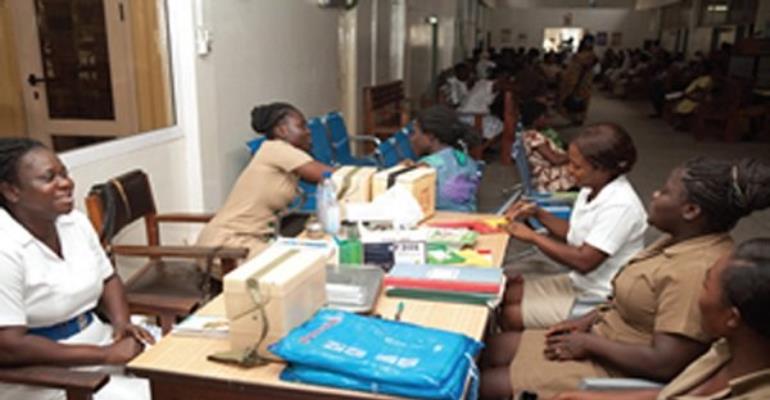 Some doctors have defied the Ghana Medical Association (GMA) and returned to work.
A 48-hour ultimatum, given to striking doctors by the Health Ministry to return to work or be considered as haven broken the law, ends today.
Health Minister Alex Segbefia who announced the ultimatum stopped short of laying out sanction for any breach of the law.
Joy News' Matilda Wemegah who toured a number of hospitals in Accra said about 20 medical doctors were at post.
This is in spite of a statement issued yesterday by the umbrella body of doctors, the GMA, Wednesday, saying the strike was still in force.
The GMA said its members were resolute in their stance that unless government gave them negotiated and documented conditions of service, they would remain on strike.
It is unclear if the resumption of duty - by 20 out of more than 1,500 medical doctors – has anything to do with the Health Minister's ultimatum.
In the Ashanti Region, however, the strike is still in full force and hospitals remain deserted.
Luv FM's Erastus Asare Donkor reported the doctors were meeting to discuss their next line of action.
A strike called by medical doctors over improved conditions of service is in its third week.
After talks broke down between the doctors and government, the law was resorted to, to try get the doctors back to work.
Minister for Employment and Labour Relations, Haruna Iddrisu, issued a statement warning the government will not pay the doctors whilst they are strike.
The doctors didn't budge. Government has insisted the strike is illegal and will not negotiate under duress.
In response, the doctors say government demonstrated bad faith by leaking their proposals to the public.
In the midst of the stalemate, government has called retired doctors to come to work. About 177 Cuban doctors are also being brought to support.
But the doctors have scoffed at the measures.
They questioned the competence of the Cubans and their appreciation of local health concerns.