Airtel Ghana Releases Health App Ahead Of Millennium Marathon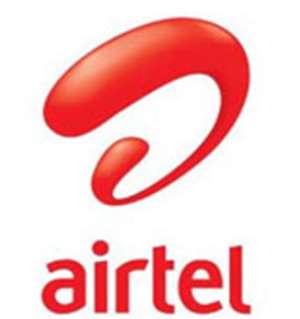 Airtel Ghana, Headline sponsor of MillenniumMarathon haslaunched a Health App for prospective participants, professional athletes and the general public ahead of Accra's premier international running event.
The Health App which, is the company's first in a new series of utility-based mobile innovative applications,utilizeshealth, nutrition and fitness tips tailored to users Body Mass Index(BMI) to serve their unique health and fitness needs.
Developed, tested and approved by experts, the app is engineered to expand functionality beyond a traditional health and fitness program. It is designed to serve as a must-have companion for all health conscious people; using a blend of utilities, including real-time updates.
Airtel Health App offers runners a goal-oriented, personalized experience by giving tips for what to wear, the best time to run each day, expert training advice and motivation, plus a wealth of other health and fitness information.
"We are excited by this innovation which is powered by the user's personal details, and a perfect health and fitness companion. With thisHealth App, users will find it even more attractive and fun to run, while tracking runs, reaching goals and sharing with friends.
At Airtel we want to change the way people experience sports. We want to motivate runners to run further, faster and more often by tracking their activities, celebrating their progress, challenging their friends and sharing runs with their entire social network," Jean Claude DomilongoBope, Data Director at Airtel Ghana said.
He added,"We've built a mobile app platform and architecture that blends our own trusted content with rich technology and functionality to create an innovative and intuitive multi-platform user experience. This new platform enables us to optimize content across our brands and deliver tools specifically designed to help people achieve and exceed their health, fitness and lifestyle goals."
"Airtel Ghanais providing new capabilities and insights to help athletes of all levels take control of their sporting destiny," said Head of Brands, Cornelius Kakraba. "This investment will add considerable value on our journey to deliver new world-class sports experiences to our customers."
Airtel subscribers can activate this service by texting FITNESS to SMS short code 1541.
The main and final event of the Millennium marathon which will take place on Saturday, September 5, will see a 5km run for non-professional athletes and the 21km run for professional athletes who will be vying for the ultimate trophy. It would cover a distance of 21km from the Independence Square through the Labadi beach road along the Atlantic Ocean and back to the starting point via the National theatre. The Marathon is expected to attract thousands of runners both locally and internationally including Africa's finest ever runner, Haile Gebreselassie.
Airtel Ghana which has earned plaudits for its innovations, is supporting the Millennium Marathon Sports Ltd, as a title sponsor as part of Airtel Ghana's commitment and drive towards the promotion of healthy lifestyles and the development of sports activities in Ghana. By this sponsorship, the Changemaker Company seeks to paint the country on the international marathon map in its colours.
The company has as part of its key commitments, the goal of supporting the communities in which it operates. As a socially committed company Airtel Ghana has shown, tremendous support to different sport's activities since its inception in 1998. Airtel Rising Stars is one of the company's flagship projects which is a grassroots initiative that seeks to bring out, train and position local football talents. Airtel's leadership is highly acknowledged through the services it launches and through its direct involvement with activities that delivers high social impact.
​About Bharti Airtel
Bharti Airtel Limited is a leading global telecommunications company with operations in 20 countries across Asia and Africa. Headquartered in New Delhi, India, the company ranks amongst the top 3 mobile service providers globally in terms of subscribers. In India, the company's product offerings include 2G, 3G and 4G wireless services, mobile commerce, fixed line services, high speed DSL broadband, IPTV, DTH, enterprise services including national & international long distance services to carriers. In the rest of the geographies, it offers 2G, 3G and 4G wireless services and mobile commerce. Bharti Airtel had over 330 million customers across its operations at the end of June 2015. To know more please visit, www.airtel.com
About Airtel in Africa
Airtel is driven by the vision of providing affordable and innovative mobile services to all. Airtel has 17 operations in Africa: Burkina Faso, Chad, Democratic Republic of the Congo, and Republic of the Congo, Gabon, Ghana, Kenya, Malawi, Madagascar, Niger, Nigeria, Rwanda, Seychelles, Sierra Leone, Tanzania, Uganda and Zambia. Airtel International is a Bharti Airtel company. For more information, please visit www.airtel.com, or 'like' the Airtel Ghana Facebook page via www.facebook.com/airtelgh or follow us on Twitter via the handle @airtelghana.