NGO Tackles Stigmatization Of Person Living With HIV/AIDS At Akim Oda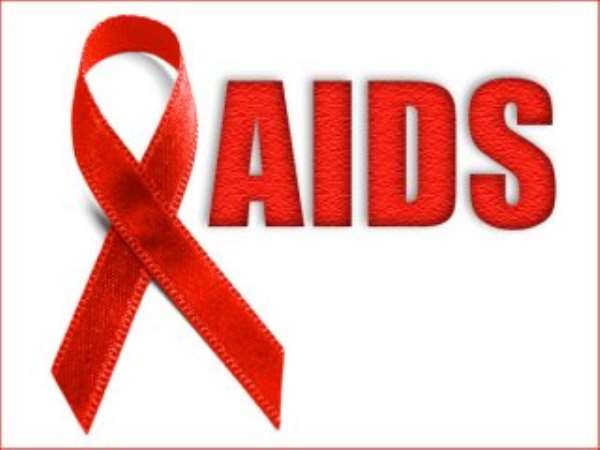 Persons living with HIV/AIDS in rural areas continue to face challenging times. These include having to travel long distances for HIV/AIDS care, close-knit social networks that make it hard to get tested, and having fewer local resources for healthcare. Stigmatization remains deep rooted with families refusing to live with or share personal effects with HIV/Aids patients. This reporter takes a look at how a group – the Herald Foundation – is working at reducing the spread of the deadly disease in the Akim Odaa district.
HIV/AIDS awareness and the campaign against stig​matisation might be vigorous in the cities. However in some rural communities, it is the reverse. Deep seated Stigmatisation, myths, lack of adequate and well resourced health facilities and the challenge of having to travel long distances for testing and health care are but a few of the challenges eroding gains in HIV/AIDS prevention in rural areas.
This! Is the story of the rural town of Akim Oda the capital of the Birim CentralMunicipal District , in the Eastern Region . Akim Oda has a settlement population of over 60 thousand people. Statistics from the Oda Government Hospital from 1998 to date indicate that there has been an increase in HIV/AIDS infected cases from 20% to 50%.
The HIV/AIDS campaign in the community has however been left to Non Governmental Organisations with no government support. One such organisation working in Akim Odaa is the Herald Foundation. It has taking upon itself to educate the rural folk on HIV/AIDS. Its thematic areas has been in stigmatization and reduction in the spread of the disease. Lead officer of the Foundation, Nana Appiah Kubi tells me some projects that Herald Foundation is embarking on.
Herald foundation has also encouraged the communities to form HIV/AIDS clubs which initiate debates and public durbars about HIV/AIDS. It has won the involvement of the chiefs and opinion leaders in their campaign. Nana Appiah Kubi is impressed with the collaboration with local authorities, the youth and religious leaders in the community.
Nana believes, the biggest challenge in the campaign against HIV/AIDS has to do with influencing Ghanaians, particularly, the youth to change their attitude towards unhealthy sexual relationships. The foundation is also impressed of efforts underway to establish a sentinel site in the municipality as an addition to the few HIV sentinel sites in the municipality.