Minister fetes children to mark birthday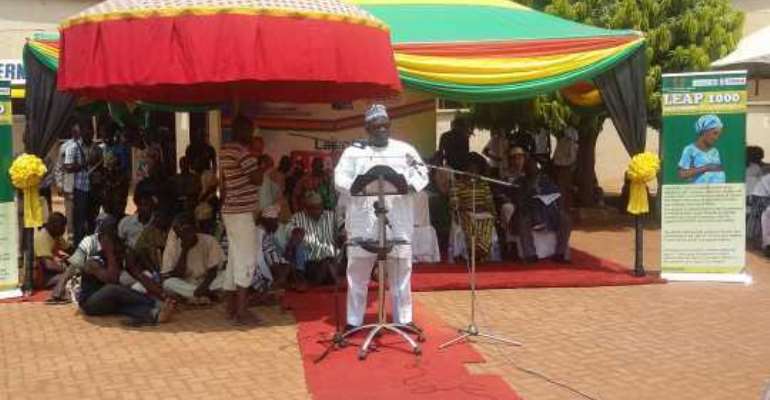 Damongo (N/R), Aug 18, GNA - Alhaji Mohammed-Muniru Limuna, the Northern Regional Minister, has feted children of the Redemption Children's Home at Damongo, as part of activities to mark his 48th Birthday.
The Regional Minister, speaking at the event over the weekend at Damongo, said he believed in helping the poor and needy in society hence his decision to undertake an activity annually to mark his birthday to bring smiles to the faces of the under-privilege in society.
Alhaji Limuna was born on August 8, 1967.
He urged the proprietor of the Redemption Children's Home to regularise his operations with the Department of Social Welfare to secure the necessary license to run the facility as a shelter for children.
Earlier, the Regional Minister donated a hearse valued at GHȼ35,000.00 to the Muslim Community at Damongo to use in transporting the dead to the cemetery, which is far away from the town.
Mr Abraham Lermu Saaka, the Proprietor of Redemption Children's Home, described the Minister's gesture as 'marking a new day in the lives of the children in the facility,' and said the children felt loved.
Redemption Children's Home is a shelter for mainly orphans, and it currently houses 50 children between the ages of four and 18.
GNA