Youth Employment Agency boss vows to unseat incumbent Yendi MP in 2016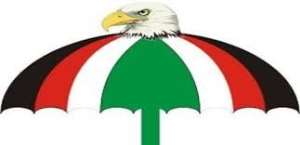 The Director of the Youth Employment Agency (YEA) for the Kintampo North Municipality Karim Mumin has sworn to beat the incumbent Member of Parliament for Yendi in the 2016 elections.
He said the Yendi constituency which has seen little development over the years due to the sharp chieftaincy division needs a development oriented candidate who can pursue the area's development agenda.
Mr Mumin noted that the chiefs and people of Yendi have come of age and would not support candidates who believe in divisive politics.
The Yendi seat has over the years become a swing seat between the NDC and NPP.
The NPP's Mohammed Habib Tijani reclaimed the Yendi seat for the NPP in 2012 after beating the NDC's Sulemana Ibn Iddrisu at that time.
But speaking at a press conference to announce his intention to contest the Yendi seat, the Kintampo North YEA said he would recapture the seat for the NDC in 2016 and make it a safe seat for the ruling party.
"The strategy which the NPP is using to win the seat has been destroyed, people are now much more interested in development issues" Mr Mumin said.
Mr Mumin said the NPP has over the years dabbled in the "we versus them" politics, which he said has sharply divided people in the area.
"The current MP has given them a lot of promises with regards chieftaincy issues and to be very honest I'm not enthused with this… I think that it's time for us to be talking development, time for us to talk unity and not we versus them politics".
Mr Mumin said when given the mandate, he would concentrate on the development issues and create job opportunities for the youth of the constituency.
He said when the youth have jobs, they would not have time to think of fomenting trouble.