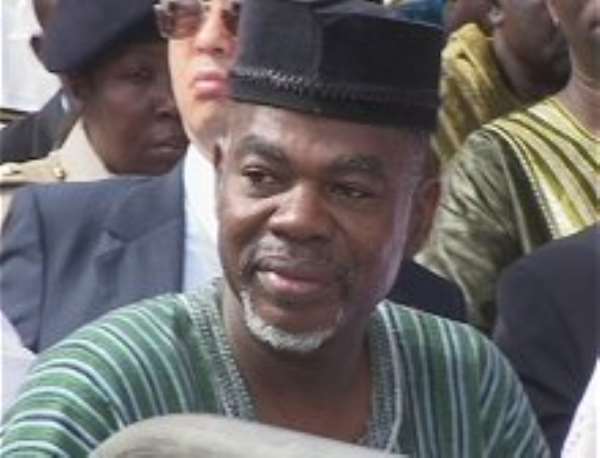 Nalerigu (NR), Sept. 27, GNA - Dr Edward Mahama, the flag-bearer of the People's National Convention (PNC) on Saturday said Ghanaians would not in any way regret if they vote for the People's National Convention (PNC) in the December polls to rule the country.
He said the PNC held the antidote to Ghana's problems and that the economic woes of the country was going to worsen if Ghanaians should make the mistake to vote back New Patriotic Party (NPP) government into office for the second time.
Dr Mahama said this when he addressed party supporters at Nalerigu at a rally to choose the party's Parliamentary candidate to contest the seat in the December elections.
Party delegates from the six electoral zones of the area mobbed the PNC flag-bearer who went to the durbar grounds unannounced.
It took the Gambaga police a hectic time to control the crowd, which mobbed Dr Mahama and chanted victory songs, "Odiya!" "Odiya!!" mmeaning,"you win, you win" and "Two Direct! Two Sure" and carried him to the durbar grounds.
The PNC leader said, "As a president I will not sit down for the poor to continue to suffer while few individuals enjoy," adding that if it required him to sell the presidential vehicles to take care of the poor and walk to the Castle, he would do that.
He said most Ghanaians have regretted for voting the NPP to power, which he said had failed to fulfill its campaign promises and called on the electorate to reconsider their decisions and vote for the PNC as an alternative to the NPP.
Dr Mahama advised the youth not to let politics divide them saying, "you hold the key to stability so don't allow any group to use you as agents of violence". Mr Owusu Nimo, the Ashante Regional Chairman of the party, who accompanied the flag-bearer to the Northern Region said the PNC was a peace loving party which, would unite the country rather than divide it when voted in to power and urged all to rally behind the it for victory.
Mr Zakaria Alhassan, Northern Regional Vice Chairman of the party claimed that the NDC and the NPP were failures in Ghana and did not deserve any chance to rule country.
He said the current economic hardships in the country needed someone who has the nation and the people at heart and not people who "will sell Ghana" for their own gain.
The sixty delegates, in a popular acclamation nominated Mr Moses Alando Banaba, a 49-year-old Medical Practitioner as the party's Parliamentary Candidate for the December polls.
Dr Yidana Adam, a lecturer at the University for Development Studies (UDS) polled out at the last minute in the interest of the unity of the party.