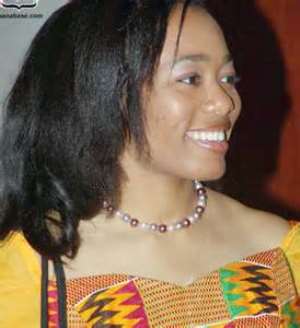 The constituency is nicknamed Castle Constituency but it has a very unique motto amongst the Ga States; "OSU KADIGBOR" which can be explained that the people of Osu do not mingle with strangers. This brings to light names of various strangers who are throwing their weight to contest as a member of Parliament. A few good examples are Lawyer Addison, Nii Noi Nortey formally known with a fante name as Paa Kwesi and Dr. Ezenator Rawlings.
A few weeks ago I remember reading an advice from the incumbent MP for Korle Klottey, Hon. Nii Amarh Ashitey to Lawyer Addison to get in the ring before jabbing at him and to concentrate on his primaries. What a good advice from an experienced man. However, Lawyer Addison did not even survive the primaries, in fact he lost terribly. The question is WHY DID ADDISON LOOSE SO BAD? He is a stranger when it comes to Korle Klottey politics. Yes he can point at his grandparents' house in OSU but he has not been involved in OSU politics. He has done absolutely nothing for OSU.
In his mind, coming to church on 31st night at St Barnabas Anglican church in OSU to ask God for the MP seat was not enough for the seat. Mr. Addison, the altar boys you saw that night at St Barnabas are natives of OSU. They go to St Barnabas Anglican School. They need all sorts of developments in the neighborhood.
Have you ever bothered to even stop by the school to even read a book with the children, or even donate a set of jerseys, reading books or soccer balls to this poor school in your so called native Korle Klottey? Thanks to Hon Nii Amarh Ashitey, a new classroom block is being built on the church premises, right next to where you packed your car on New Year's Eve. Last year, through the effort of Hon. Nii Amarh Ashitey, reading books were shipped to St. Barnabas Anglican School which has helped to improve reading levels of the children at the school.
Mr. Addison, I am sorry for your loss, but looking at the current situation please channel your efforts into useful place; in assisting in the education of the youth in Osu, provide development facilities and for a home run, create a funeral and party fund so you can help bury some of the dead, pay for school fees which has become a prerequisite to win votes - a big shame though.
Dr. Ezenator Rawlings, another stranger, whom I am not sure really wants to contest but if you plan to please use Lawyer Addison's destruction as a yard stick to advice yourself. If you want my advice I will say a big NO based on the following reasons:
YOU ARE A TOTAL STRANGER in Korle Klottey. If my father was a Judge in Accra & I was born in a bungalow at Ridge when my father was in active service does it mean I am from Osu? Your situation is very unique because living in the Christiansburg Castle and the Ridge Government bungalow. I don't see how to conclude that you can be a mouth piece for the people of OSU. I salute your father, Former President Rawlings, for all the work he did for Ghana.
But I have some issues with him when it comes to OSU and its developments. In the heat of the revolution a few cadres from Osu joined the CDR, militia, commandoes etc. Notable among them was Paul Steiner who went around to inaugurate PDC cells today that have been left with all kinds of ailments such as PTSD (Post traumatic Stress disorder) with no forms of compensations from the long nights working at various so called barriers at the 28th February crossroads as well as the castle road by Adu Lodge.
Most have become feeble-minded in Osu and others are drunks. I believe your dad doesn't remember them. S3be yoo (beans) which was in his milestone was a favorite eatery for him during his presidency. I expected that your father would at least transform something in Osu as a good starting point was his eatery place, but even that he did nothing. And not even to mention any monument in a form of school, clinic, or recreational group.
The castle clinic had only 2 rooms when your father got to the castle and left it the same after 19 years. The Hall in which you practiced Taekwondo behind the Castle post office is still the same old structure, the castle Post Office was one room & it's still the same. The worst of it all was the Castle quarters where the presidential staff lived (cooks, garden boys, and wash men) have seen no expansion or renovation. For all the years your father lived at the castle the main drains that unfortunately flow behind the castle into the Atlantic Ocean never saw any renovation. But the occasional cleanup which saw your father in the drain himself was desilting it instead of building new drains which could have prevented all the cholera problems around the Osu Castle today.
Also the Castle Public toilet, the Anorhor Toilet, Osu Market Toilet and Tuugbun Toilets all this I believe Dr Rawlings you have no idea of where they are located but please ask your father if he did anything about it whilst living amongst the people of Korle Klottey. Tofiakwa! mi ni too nan3 kor y3 inkyin mi (what business has a goat hoof got to do in the soup) A Rawlings as MP for osu - what an insult. Please ask your father that during his years as President which school did he once visit and what library did he build in osu for our developments. Find out from your dad why you did not also attend osu salem like the incumbent MP why you did not attend Osu Girls School or SEND O why were you not a member of St Barnabas AYPA, or Presby YPG or St Peter CYO.
O my God what an insult a STRANGER a, Dr Rawlings as MP for OSU. OSU DADE, OSU AKOTEA, AND OSU NAAGYI OSU KLOTTEY NY3 T33 A SHI SHIE NYOR K3 WON YA. The Ga state is in disarray and soon we will no longer have a voice.
Congratulations NPP elected aspirant for Korle Klottey, I will not waste any time on you because your story doesn't add up, until DNA testing is conducted I know you are not a Nii Noi Nortey. I will not want to spill the beans so I will save your story for the future but will like to tell you that you are a Stranger.
OSU KA DI GBOR from time in memorial you have been represented by one of your own, present incumbent Nii Amarh Ashitey, Late David Lamptey, Adu Mantey Mr. E.W. Nortey, Late Harry Sawyer to mention but a few are OSU borns that have raised the Flag of Osu high. How and why should an AYIGBE person represent us Gas is it because we are uneducated or because we are poor OSU BII gb33 o hiemaa mli open your eyes and let's go with an MP who is for us and not someone to use us for political motives for president like mother like daughter?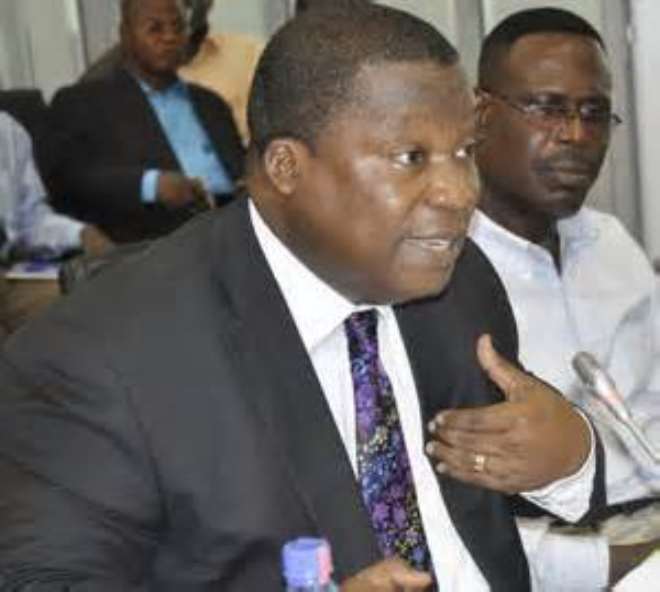 TH (6)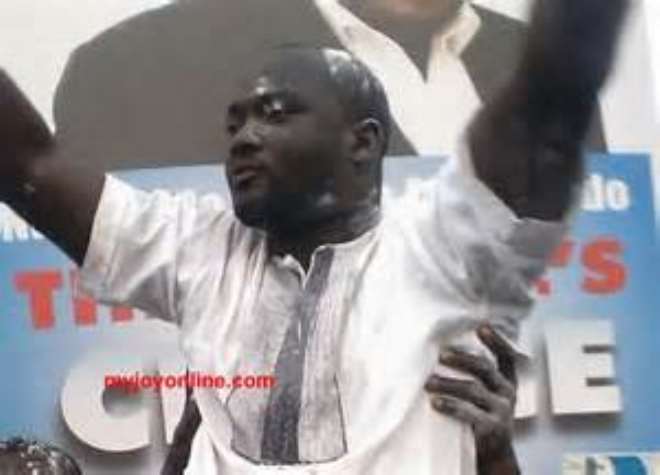 TH (5)