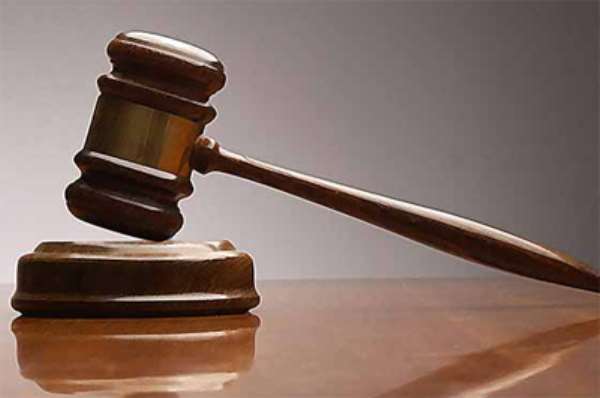 A 35-year-old mechanic, Kofi Akroful, will spend the next 20 years behind bars for defiling his four-year-old daughter.
The circuit court, presided over by Mrs Rita Agyemang-Budu, found him guilty of defilement, involving his own daughter.
According to the trial judge, even though the accused denied having an affair with the little girl, the prosecution was able to adduce evidence to prove that he was guilty of the offence for which he was arraigned.
She noted in her judgment that the evidence of the toddler regarding what her father did to her when he thought she was asleep, sounded consistent and believable.
The judge noted that the evidence of the mother of the victim also sounded consistent.
According to her, the denial by the accused that he did not defile his own daughter was an afterthought and pointed out that he failed to prove his innocence in his evidence.
She therefore went ahead and jailed him.
The facts of the case as narrated by the prosecutor, ACP Moses Atibilla, are that the accused person is a mechanic who lives in a wooden structure at Darkuman, Accra, with the victim – his biological daughter – and her mother, Ama Sekyiwa, who is the complainant in this case.
He said on September 15, 2014 the accused person sexually assaulted his daughter whilst his wife was fast asleep.
According to him, Akroful would often touch the hand of his wife to ascertain if she was asleep before engaging in that reprehensible act.
In addition, ACP Atibilla said whenever the victim and her mother were asleep the accused person would initially insert his finger into the vagina of the little girl and later insert his penis and defile her.
He said on May 6, 2015, while preparing the little girl for school, she complained to her mum that she was feeling some pains in her vagina and claimed her father had defiled her.
The prosecutor said the matter was reported to the Kaneshie Domestic Violence Victim Support Unit (DOVVSU) of the Ghana Police Service and a form was issued to the little girl to go to the hospital for examination and treatment.
Furthermore, he said Akroful was arrested but he denied the offence in his caution statement.
By Fidelia Achama