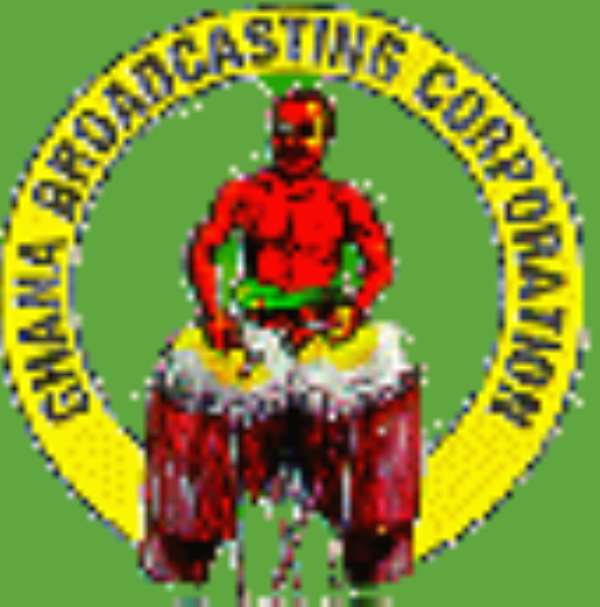 Accra, Sept. 16, GNA - The National Media Commission (NMC) on Thursday announced that it has dissolved the Board of Directors of the Ghana Broadcasting Corporation with immediate effect and appointed a three-member Interim Board to run the affairs of the Corporation.
A statement signed by Mr. Wilson Kusi Atansah, Chairman of the NMC, said the decision taken at an emergency meeting on Wednesday follows recent developments at GBC. It named the members of the Interim Board as Professor Kwame Karikari (Chairman), Mr George Dawson-Ahmoah and Ms Georgette Francois. The decision of the NMC is the latest in a series of events following the interdiction of five journalists of Ghana Television over a story it used on Ghana Airways. They are Mr Kofi Bucknor, Director of TV, Mr Emmanuel Vorgbe, Editor-in-Chief, Mr Francis Sasu, Assistant Chief Editor, Nana Yaw Duodu, Assistant Editor and Mr Solomon Ayiah, a journalist on contract.
The National Executive of the Ghana Journalist Association (GJA) held discussions with Ms Eva Lokko, Director General of the Ghana Broadcasting Corporations (GBC) to express its concern about the interdiction of five GBC staff. The GJA said it considered the interdictions ill timed considering the political season. It said apart form the public interest in the matter, the interdiction of the journalists and the Director of GTV was being subjected to all sorts of interpretations.
Ms Lokko explained that the matter was purely administrative and a measure taken to find solution to worrying and recurrent lapses in GBC News gathering. She said the decision to interdict the five men was taken in consultation with the GBC Board of Directors. The NMC asked the GBC Management to reinstate the five. Four of them were recalled, the Director of TV was said to remain at home on suspension.