"Obama's War" In South Sudan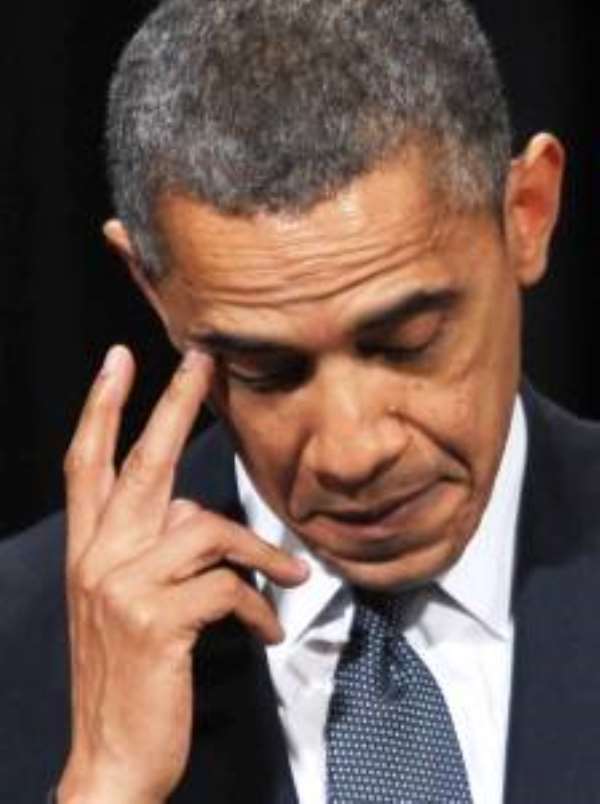 The genocidal war being waged in South Sudan today is "Obama's War". Why? Because the Obama regime is paying for it.
Thanks to Wikileaks we know that the CIA began paying the salaries of what is today the South Sudanese "rebel army" led by Reik Machar in 2009. And the CIA is still paying them today. We know this because
there is simply no other source of funding for these brigands that anyone anywhere has been able to establish (a question, btw, that the western media has completely failed to raise).
We are talking about an army of at least 20,000 professionals with at
least an equal amount of "militia", little more than ethnic death
squads, who have been actively waging combat for 18 months now in an
attempt to overthrow the existing South Sudanese government.
The bill for salaries, food, fuel, equipment and ammunition runs
upwards of $100 million with the source of these funds a best kept
secret.
"Show me the money".
On the CIA payroll beginning in 2009, secret until Wikileaks broke the
story, and on the CIA payroll still. It's the CIA's M.O. clear as day.
When it comes time to start looking for answers for the causes of the
murder and mayhem in Africa its best to follow the money trail, in
this case right back to the Obama Mafia White House and its African
expert, BHO's
"Quiet Consigliere", Gayle Smith.
Why would the Obama regime pay for this terrible crime ravaging South Sudan?
Its all about oil. The USA wants China out of its only oil field in
Africa and will pay what it takes to get whomever to do its dirty
work, whether the Contra "rebel army" in Nicaragua 30 years ago (back
then it was Reagan's War) or Riek Machar's "rebel army" fighting
"Obama's War" in South Sudan today.
China supports the present South Sudanese government headed by Salva
Kiir to the tune of over $8 billion in emergency aid and loans over
the past 5 years and this is why the USA is determined that President
Kiir must go.
Today, thanks to a brigade of Chinese "peacekeepers" protecting the
Sudanese oil fields a minimal amount of oil has resumed production.
But the Chinese efforts to develop the rest of South Sudan's oil
reserves have come to a complete halt, thanks to "Obama's War".
Lets face it, when it comes to the USA's "national interests", as in
preventing Chinese access to African oil, there is no limit to the
crimes the USA will instigate and fund, no matter how many millions of
Africans are left to rot in refugee camps or worse, starving in the
bush in South Sudan.
It's "Obama's War" in South Sudan with the USA being the only party to
benefit from this madness and the only party to have been proven to
have funded Reik Machar's "rebels". Its not the first time the USA has
done this.
Thomas C. Mountain is an independent journalist living and reporting
from Eritrea since 2006. He can be reached at thomascmountain at g
mail dot com