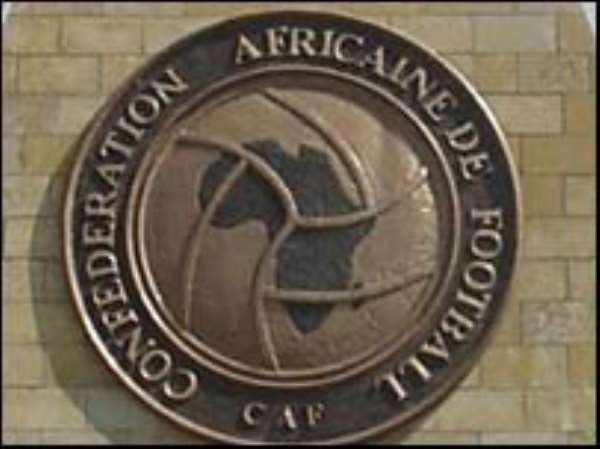 Accra, Sept. 6, GNA - The attempt by Accra Hearts of Oak to convince the Confederation of Africa Football (CAF) to reschedule their football match against Sable d' Batie of Cameroon has fallen on the rocks. Hearts are scheduled to play two Cameroonian sides, Coton Sports and Sable d' Batie on September 12 and 25 respectively in the group stages of the Confederation Cup competition.
Following the two encounters, Hearts wrote to CAF through the Ghana Football Association (GFA) to reschedule their second game to September 18 to enable them to stay on after their match against Coton Sports to play Batie in their bid to cut down travelling cost.
CAF in response asked Hearts to make arrangements with the holders of the television and publicity rights of the competition as well as the Cameroonian FA and their opponents for the rescheduling of the match.
CAF gave September 5, as the deadline for the Ghanaian club to finalise its arrangements on the match and to inform it accordingly or else the date will stand.
Information gathered from the secretariat of Hearts indicates that the request of Hearts could not be granted as the Cameroonian FA and officials of Sable d' Batie failed to meet for the necessary arrangements to be made.
Mr Ashford Tettey-Oku, Administrative Manager of Hearts told the GNA Sports that the Cameroonian FA and Chairman of Batie could not meet before the deadline because the Chairman was out of the country, therefore the two could not take a decision as at the close of the deadline given by CAF.
He said these developments therefore means that the original date for the two matches remains as stated by CAF.
Mr Tettey-Oku stated that Hearts would now have to cough over 30,000 dollars for the two trips to Cameroon as their request has failed to make the desired impact.
Hearts are scheduled to travel to Cameroon on Thursday to play Coton Sports on September 12 and make another trip on 25 September for the second match against Batie.